Arsene Wenger has given a rare insight into Arsenal's transfer dealings in preparation for the summer after revealing the side are close to signing French youngster Yaya Sanogo.
A regular purchaser in the French market, Wenger would be taking somewhat of a gamble on the 20 year old, who has so far only had limited appearances for Auxerre this term due to injury setbacks.
When the striker is fit, he is believed to have a great amount of potential, and as a result Wenger has admitted he will likely be coming to Arsenal at the end of the season.
"We are advanced with him, but it is not done," he told reporters. "I am very confident. He is a young striker who is promising, and has a big talent."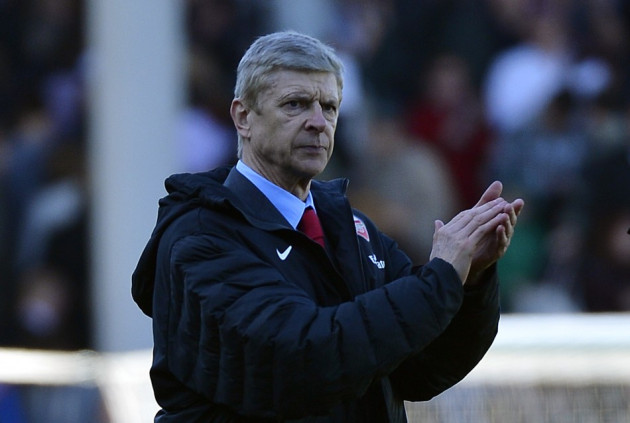 Sanogo, who has featured for France at Under-21 level, is out of contract with Auxerre this summer, but Arsenal would still have to pay compensation to the club for his services.
Wenger insisted though that with a big weekend coming up transfers were the furthest thing from his mind, in particular putting down the rumour that Wayne Rooney might be making a big-money move to the club.
"That is not even a question at the moment," he insisted. "We have not gone into that. At the moment we have no interest in anybody, we have only one interest and that is of course Sunday's game."
On Sunday Arsenal face a huge test, with the side still competing with Tottenham for a fourth place finish.
They face a Newcastle side who no longer have to worry about relegation after last weekend, but the Toon can seal a finish as high as 10th if they do in fact win on the final day of the season.
And even though many are tipping the Gunners to come out on top, Olivier Giroud insists he understands what it will take to win on Sunday.
"We are confident," he told Arsenal Player. "We won the last game 4-1 after the comeback of Wigan at 1-1. We were under pressure with the score. We needed the win. I could feel the pressure on our shoulders and I think the team had a good reaction and we succeeded to score the second goal with Theo. It was a relief for us.
"For Newcastle, it will maybe be a little bit different because Newcastle will play in the Premier League next season. I think it's a good thing for us.
"Now we have to do the job and keep focused on our qualities and our game. Never mind if they are a little bit relieved, they will maybe play without pressure. I'm not sure but I think it's better for us."