Arsenal defender Carl Jenkinson was left feeling "distraught" after the loss to Tottenham on Sunday but believes that the team must only look at last season to see that they can overhaul a big points deficit.
Tottenham moved seven points clear of their north London rivals and Arsenal will now have a battle on their hands to finish in the top four and achieve Champions League football for the 14<sup>th consecutive season.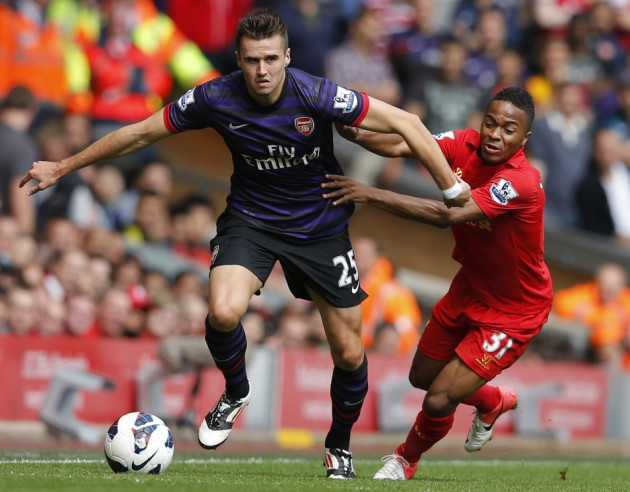 Arsenal are also five points behind Chelsea and will be looking over their shoulders as Everton are just two points behind, while a resurgent Liverpool are just five points adrift.
Jenkinson was clearly affected by the loss as he felt as though his side had done enough to at least earn a draw.
"I'm distraught, to be honest," Jenkinson told Arsenal.com. "I don't feel like we deserved to lose. We had chances and have the team and the ability to come here and win. It just didn't happen.
"I think we had a good share of the game. There were times where we really had them on the back foot and they didn't look threatening at all. I think we used the flanks well. We were getting wide and getting crosses in. It just wasn't meant to be.
"I know the importance [of the derby]. In the history, we've always tended to come out on top and today it wasn't our day. We beat them at home and they beat us at their place. But it's really disappointing that we haven't at least picked up a point."
Arsenal found themselves in a similar position last season when they trailed Tottenham by ten points but they were eventually able to overturn the deficit and secure third place.
Jenkinson says this is the reason the Arsenal players can remain positive as they have shown their ability to string together positive results when they are most needed.
"There are 10 games left and there are plenty of points to play for," added Jenkinson. "I think in a couple of days time, we'll get our head around this and realise that we've bridged a gap like that before and can do it again.
"We will be positive and we will come back from this. Tottenham are our rivals but we'll get over it, we'll be positive. We've just got to work our socks off because we need to be in that top four at the bare minimum."