Arsenal signing Olivier Giroud has revealed why he chose to join the Gunners over Chelsea, with the striker citing Arsene Wenger's commitment and the stability of the club behind his eventual decision.
Yesterday the side confirmed that Giroud would be making the move to the Emirates in preparation for next season, with the 25 year old revealing that Laurent Koscielny spoke to him before he made his move.
"We talked a lot," he told Arsenal media. "I asked him about life, the Club and the environment of the Club.
"We talked about English football because like I said I've wanted to play here since I was a kid. It was my dream to play in the Premier League so Arsenal was ideal for me and Laurent told me it was a good choice."
And now, speaking to French newspaper L'Equipe, Giroud said that he had the choice of moving to Chelsea, but decided against it because of the stability that Arsenal could offer.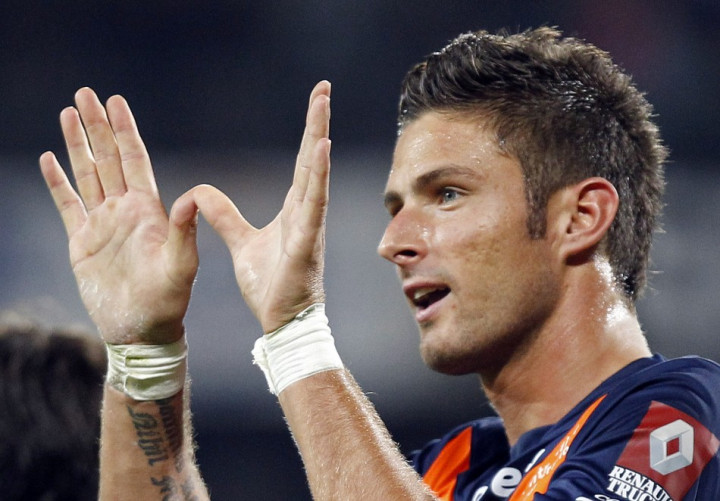 "The choice was between Chelsea and Arsenal. I chose Arsenal because of the club's philosophy and stability," he said.
"It is something that means a lot for me. I've always dreamed of playing in the Premier League and Arsenal are a great club with many French players.
"I adore Arsenal, Wenger really wanted me and I wasn't sure Di Matteo knows who I am."
While Wenger has been in the managerial position at Arsenal since 1996, Chelsea have been through eight managers since Roman Abramovich became owner of the club in 2003.
And while the Blues would no doubt have been able to offer higher wages than their north London counterparts - it's well documented that Chelsea pay some of the highest wages in the league - the knowledge that a player will be part of the manager's plans for the club in the long term also weighs heavily on the decision of who to sign for.
And in Giroud's case, the prospect of being on the pitch took a higher priority than the money.