Arsenal signing Olivier Giroud has revealed that he spoke to France teammate Laurent Koscielny before making the decision to join the club, with the striker claiming his friend told him it was a good decision to head to the Emirates.
Koscielny and Giroud played together for Grenoble before also moving to Tours, and after playing for Ligue 1 clubs Lorient and Montpellier respectively they have both now made the move to England.
And as Arsenal confirmed that Grioud had signed for the club today, the 25 year old admitted that Koscielny had an influence over his decision as their careers continue to intertwine.
"We have had a similar path in our careers," he told Arsenal media.
"I'm happy that he's here now and that I can join him, and it's a nice story because we were together at Tours four years ago, and we just missed out on getting promoted into Ligue 1.
"It was Montpellier who got promoted instead, and I joined them a few years later. It was there that I then exploded into Ligue 1 and then got into the French squad.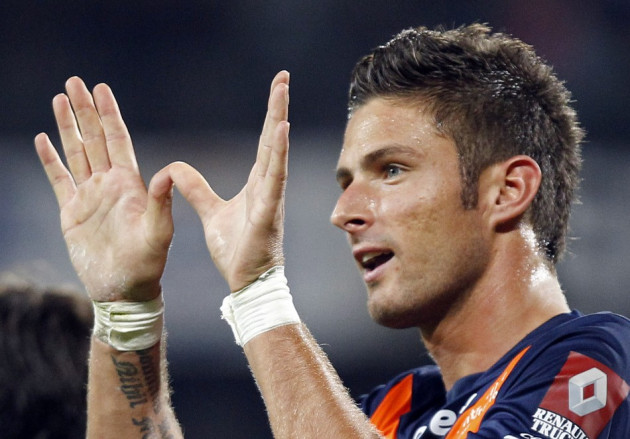 "Had they told me four years ago that I would be playing for Arsenal I would have signed right there and then!"
Giroud said that he spoke to Koscielny before making the decision to join Arsenal this summer, as the club look to beef up their strike force in the face of the possibility that Robin van Persie will exit the club in the final year of his contract.
"We talked a lot," he explained. "I asked him about life, the Club and the environment of the Club.
"We talked about English football because like I said I've wanted to play here since I was a kid. It was my dream to play in the Premier League so Arsenal was ideal for me and Laurent told me it was a good choice."
And in another boost for Gunners fans, Giroud admitted that Thierry Henry is amongst the players he looks up to, saying: "In France it was Zizou, Zinedine Zidane, of course, and Thierry Henry, because he was a striker. There were also other players who I liked because they were complete strikers like Shevchenko and Van Basten."