Arsene Wenger has downplayed the importance of Chelsea's Europa League triumph, claiming teams eliminated from the Champions League should not be allowed to enter the Europa League. Rafael Benitez's beat Portugal's Benfica in the final at Amsterdam.
"...target at the start of the season was the Champions League - not the Europa League. We raised that question many times at UEFA - is it right to reward teams for failure?" the Arsenal manager asked.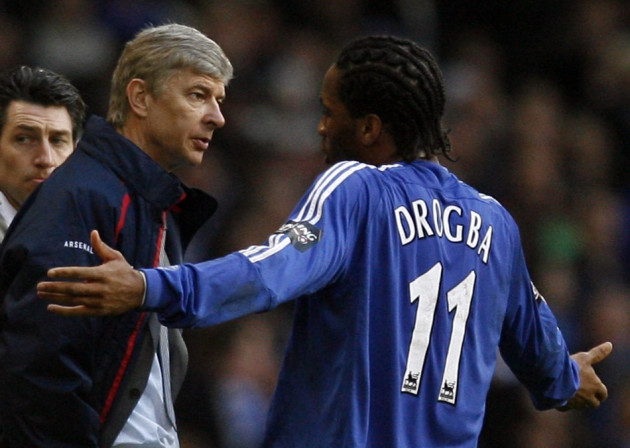 "If you go out in the last 16, you don't drop into the Europa League. If you don't qualify for the last 16, you have a chance of winning the Europa League. If I'd won the Europa League like Chelsea I'd have been happy as well. It's a trophy. But it raises the question," Wenger continued.
The Blues, who won the Champions League last season, were eliminated from the group stages of this year's competition. However, because they finished third in their group (losing out to Juventus and Shakhtar Donetsk), they were allowed to drop into the Europa League's Round of 32 stage.
Incidentally, Benfica were also beneficiaries of that rule; Jorge Jesus' side finished third in a Champions League group containing Barcelona, Celtic and Spartak Moscow.
UEFA are set to hold a meeting in London next week to discuss potential changes to the competition, as well as confirm venues for various youth level European Championships.
Tony Adams on Arsenal v Newcastle
Meanwhile, Arsenal legend Tony Adams has backed his former club to beat Newcastle United on Sunday evening and qualify for the Champions League. The 46-year-old defender won four Premier League titles and three FA Cups with the club. He believes that even in the absence of Dutch international Robin van Persie, Arsenal have shown they are excellent goal scorers.
"I am sure Tottenham will beat Sunderland. That will mean Arsenal have to win at Newcastle, but they have the capability to do that with the goal potential in the team.Of course Robin van Persie has been a miss, but what Arsenal have done is spread the goals among the rest of the team. They way Arsene likes to play, I would always fancy them to score," he said.