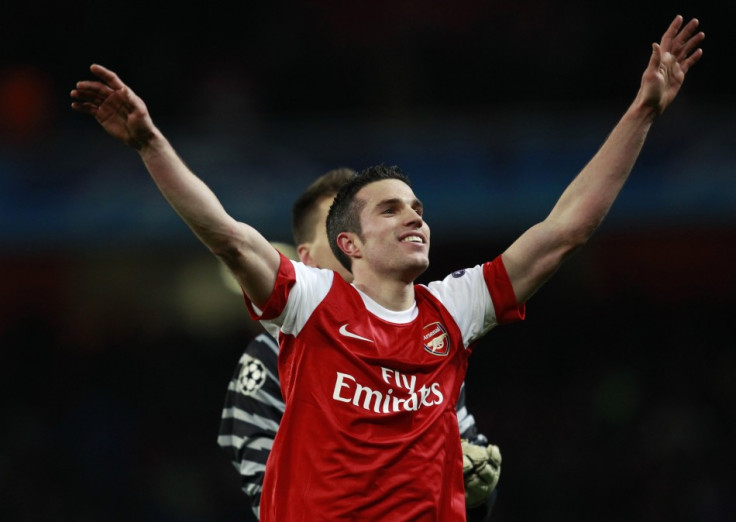 Per Mertesacker is relishing the opportunity to face Robin van Persie in the 2012 Euro football championships next year, with the defender set to feature for Germany as the side take on Holland in the group stages of the tournament.
After the draw was completed on December 2, both Mertesacker and van Persie joked about the fact that they would be playing against one another, instead of on the same side.
And the Arsenal stars, who are on fire at the moment as the Gunners work their way up the Premier League table after a tough start to the season, are both taking the game particularly seriously, Mertesacker has revealed.
"He said he would be happy to see me next summer!" he told the official Arsenal website. "That was the first thing he said after the draw.
"This is not a friendly though, it's a tough game and therefore both of us want to go through the group stage.
"It will be very tough to stop Robin. [Sometimes he plays on the right for Holland but] I think his best position is in the front, in the middle. There he can use his unbelievable skills. He is so reliable in scoring goals it is incredible.
"It's a good group, obviously it's one of the best at the Euros. I'm looking forward to playing those big teams and players like Robin."
Arsenal fans will no doubt be excited at the prospect of seeing Mertesacker and van Persie go head to head, with the Germany international clocking up some of his best performances for his country of late, and the Dutchman on fire for both the Gunners and Holland.
And Mertesacker believes that when Arsenal finish their season, and he joins Germany on their quest to win the Euro tournament, consistency within the team will be the key to success.
"I think the last year with the 100 per cent qualification means we have had consistency in our game," he explained. "That's the whole point of the new Germany and the way we play, especially in the last 10 qualification matches.
"Some players in my age group have more than 80 games and that is good experience. But we also have players who are 19, 20, 21 - that's an age to be in good shape and that's what we need next summer.
"We have had many chances in the last three big tournaments. We went to two semi-finals and one final and that's good for us but if you get that far it's better to get the title. I think that's the main point for the next tournament."