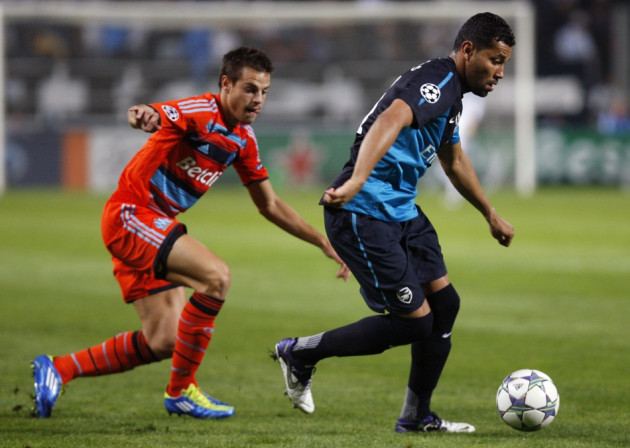 Arsene Wenger faces a defensive headache ahead of a busy festive period after Arsenal defender Andre Santos confirmed he would be side-lined for three weeks.
Santos suffered a twisted ankle in the Gunners' 3-1 loss to Olympiakos in their final Champions league group game on Tuesday.
The Brazilian's absence leaves Arsenal with a shortfall of defenders ahead of Saturday's clash with Everton.
Arsenal defenders Bacary Sagna and Carl Jenkinson are both injured, while Kieran Gibbs has been out since November after a hernia operation.
"I twisted my ankle in a silly move," Santos said. "The doctor thinks I'll be out for three weeks."
Arsenal are set for a gruelling run of six Premier League matches in 24 days, starting against Everton on Saturday.
Meanwhile, Wenger will use Saturday's El Clasico clash to scout out Champions League rivals Real Madrid and Barcelona.
Arsenal will not face either of the two La Liga clubs in the last-16 draw on Friday but Wenger believes the duo are currently the best sides in the world.
"[El Clasico is] certainly the game at the moment between the two best teams in the world, so that's the game we want to see," Wenger told the official Arsenal Web site.
"Nobody wants to lose it. The nerves maybe play a big part because the pressure is always massive.
"Overall it is an opportunity for Real Madrid to show how much they have reduced the difference between them and Barcelona. We know already today that these two games will decide the title in Spain."