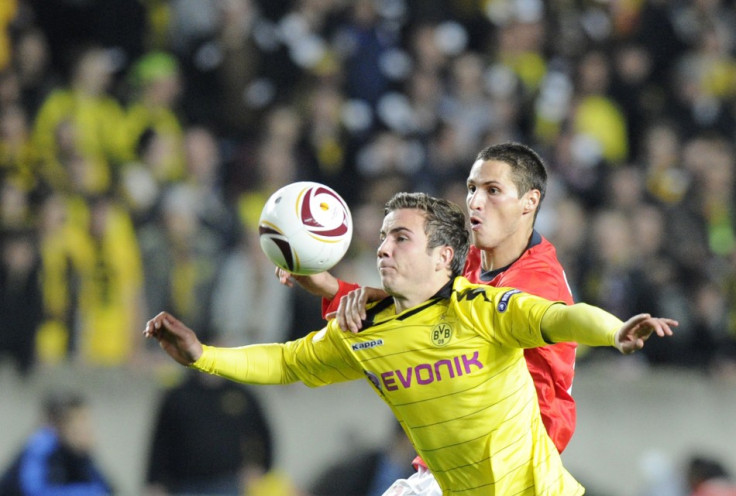 Arsene Wenger face an uphill battle to secure Mario Gotze, with Borussia Dortmund insisting that the youngster will stay at his current club for the next season at least.
Gotze has scored 11 goals in 49 appearances, and after the Gunners took on Dortmund in the Champions League during the week, Wenger admitted that he is interested in signing the 19 year old.
"For me, Mario Gotze is a player for the future," The Arsenal manager told German TV station SAT1 TV.
"He is very talented, has a great attitude. It's no surprise to me that all big European clubs show interest in him, as we do also."
But Dortmund director of sport Michael Zorc believes that there is very little chance of a club such as Arsenal being able to coax Gotze away from Germany, despite the Gunners now progressing through to the next stage of the Champions League while the midfielder's current club have look set to bow out.
"I am 99% sure Mario Gotze will play next season at Borussia Dortmund," he said.
"It surprises me how much ignorance big parts of the media show in the way they handle this subject.
"All the relevant people on this topic - the player, his family, the player's agent and not least us as a club have all said clearly: There will be no transfer for Mario Gotze.
"Now you can throw the topic in a heavy chest and let cobwebs grow on it."
Gotze has been coy when asked about where he believes his future lies, and while he has been particularly flattering towards Arsenal, the starlet has continually insisted he wants to concentrate on playing well for Dortmund.
But he has hinted that Champions League is a requirement for the next step in his career, and if Arsenal aren't able to break into the top four this season after suffering a disappointing start to their campaign, the side will be hard pressed to turn Gotze's head from Dortmund, who are currently second in the Bundesliga table. And at a fee of £30 million, Gotze will break records in the Gunners' transfer books.
Arsenal's convincing win over the side during the week, as Robin van Persie scored a brace, may tempt him to join the club in the future. But the north London side are very dependent on their star striker to assist in their successes right now, and with van Persie's contract running out within around 18 months, whether he signs a new deal will also come into play as the Gunners set out their ambitions.