Arsenal star Jack Wilshere has revealed that he wants to lead the Gunners as well as England in the distant future and is eyeing to make himself eligible for the same.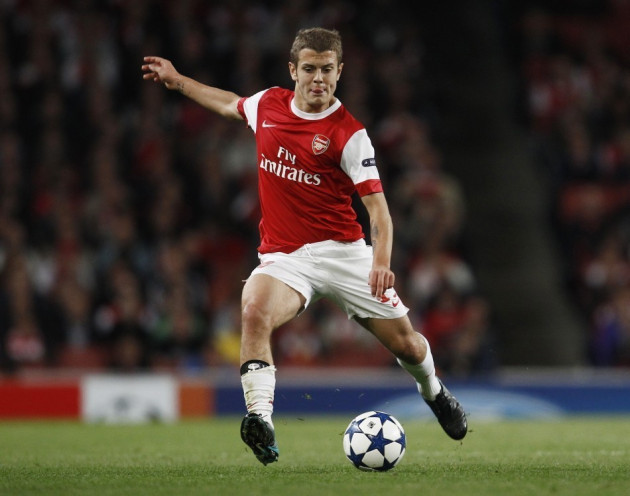 The 21-year-old has been stung by a series of injuries for a couple of seasons and was out for a period of close to 17 months before making a return to the team. However, Wilshere's return has proved short-lived as the midfielder will have to undergo operation for an ankle injury but is expected to be fit before the start of next season.
"I want to captain Arsenal and I want to captain England. That definitely appeals to me. It's my ultimate dream. People say players are no longer bothered about wearing the England shirt. But for me it's the pinnacle of my job because club rivalries go out of the window and the entire nation comes together behind you - it's the best feeling," Wilshere told The Sun.
The England international's dedication for his country will come as a major boost for the Three Lions who have seen the likes of Rio Ferdinand and John Terry retire from the game leaving manager Roy Hodgson sweating over his team's future in the upcoming 2014 FIFA World Cup in Brazil.
Wilshere was the standout player in England's 2-1 win over Brazil in a friendly earlier this year and believes that his number will come after Steve Gerrard and Wayne Rooney who are currently the most deserving of the Captain's armband.
"England have a fantastic captain in Steven Gerrard and I assume Wayne Rooney is the next in line. We've got a lot of big characters - but if I was ever offered the chance to captain England it'd be the ultimate honour. I've played two friendlies since Roy Hodgson took over and the whole mood has changed in the camp," the midfielder said.
"No disrespect to Fabio Capello because he gave me my first cap and I liked him, but it just changes everything when an Englishman takes charge. The style is different, the tactics, the whole atmosphere. I think it's changed for the better. We still have a lot of work to do to qualify for next year's World Cup finals. But we're still in control of our own fate," he added.