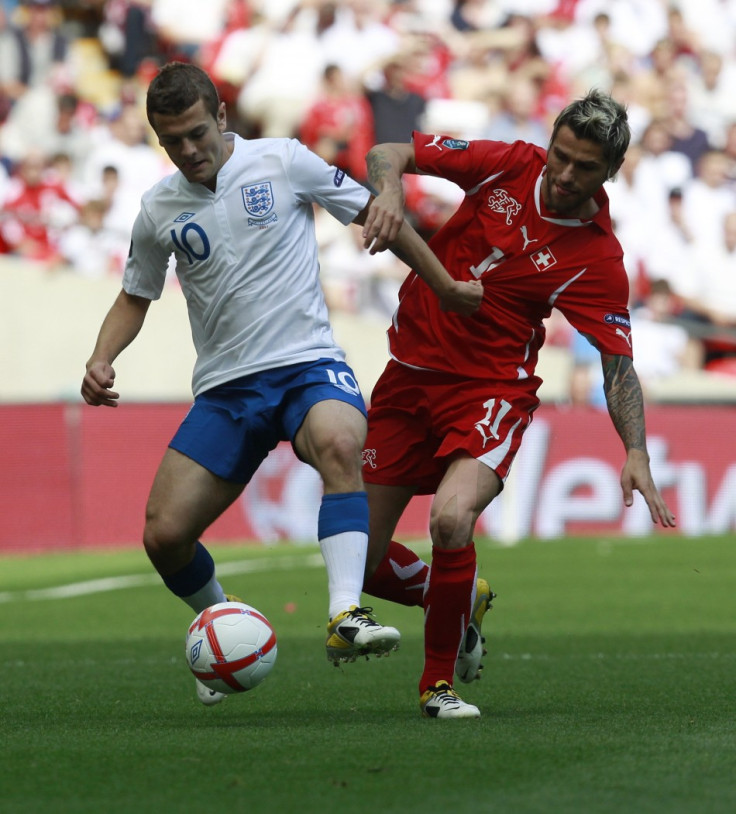 Jack Wilshere is ready to hand Arsenal and England a huge boost by returning from injury and could be available for selection in around a month, according to a Guardian report. Wilshere's return could hand Arsenal a boost as they push for a Champions League position next season.
The 20-year-old midfielder has been out all season with an ankle injury he suffered while on international duty against Switzerland in June 2011.
"He is not back training with the squad yet, but he is back with the ball and that is a huge step because the work we do with the ball is quite demanding. Now we can say that if all goes well, then in three weeks he can be back in full training with the squad and then it will take another two weeks to get fully fit," the Guardian quoted Arsene Wenger as saying.
"I think he will play this season if he has no setback. The last scan was positive so he should be capable of playing," the manager added.
Wilshere has established himself as a key player for his club and country in a short span of time and Wenger says he will not stop the midfielder from playing in this summer's European championship, as long as the midfielder is fit.
"I will only intervene if I believe medically he is at risk. If he has played some games before the end of the season for us, then it is a possibility. If he has not played before the end of the season, then I don't think it is realistic. The next three weeks will decide how he progresses," Wenger explained.
"We have gone for a very cautious attitude with him - I will not force him into training with any pain so we might have to be slower than expected. I say three weeks to go back to full training with the squad but that is not sure. It all depends on how well he develops," the Frenchman added.