Arsenal fans are still waiting to hear any news on the future of striker Robin van Persie as they look to find out whether he will remain at the club beyond the end of the transfer window.
The forward has already refused to sign a new contract and now has just one-year remaining on his current deal, suggesting that Arsenal may decide to cash-in on Van Persie this summer, rather than risk losing him on a free transfer.
There has been no word from the club or the player, but it seems that one agent believes that he has already agreed to join Italian champions Juventus and will make the move in the coming weeks.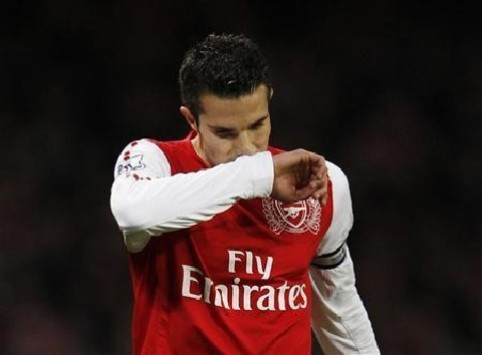 Fabio Parisi, who is based in Italy and looks after former AC Milan defender Tayo Taiwo, appeared on Italian television and made the sensational claim that Juventus have already completed a deal for Van Persie.
"I think Juventus have had a signed contract with Van Persie for some time locked away in a notary's desk," claimed Parisi, as quoted in the Daily Mail.
"It is just my opinion, but I think there's an eight out of 10 chance the Dutchman will join the Bianconeri. Juventus want to win and he is considered the ideal addition to achieve that. I don't think Edin Dzeko is the right player for the Bianconeri."
Manchester City striker Edin Dzeko has also been linked with an exit from Manchester City who have a number of options in attack with Sergio Aguero, Mario Balotelli and Carlos Tevez all pushing for a starting berth.
Hoever it appears Juventus would prefer Van Persie who was the top scorer in the Premier League last season and has been linked with a number of clubs from around Europe after revealing that he was prepared to bring an end to his time at the Emirates.
Juventus secured Champions League football for next season after winning the Serie A title and manager Antonio Conte is desperate to bring another striker to the club in order to compete in Europe.