Arsene Wenger has stirred the pot ahead of Arsenal's trip to Manchester City by claiming that it will be difficult for Roberto Mancici's side to retain their Premier League crown.
The French boss knows first-hand just how tough it is to win successive titles in England, having never managed to achieve this feat, despite seeing his side crowned champions on three occasions.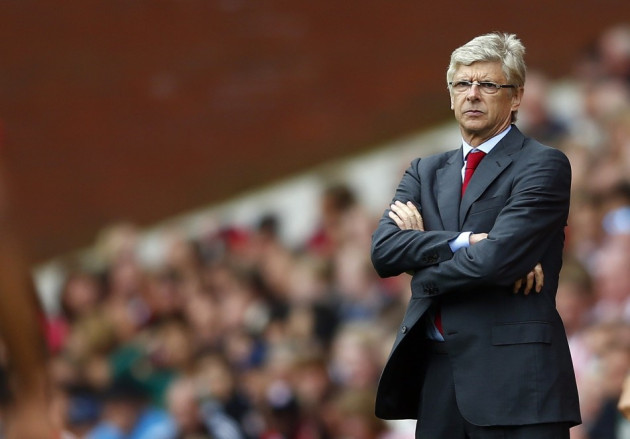 City have not started the season in the best form, conceding two goals on four occasions in their six competitive games this season. However, they have not lost in the league and have managed to pick up eight points from their opening four games.
While Manchester City have struggled at the back, Arsenal have conceded just one league goal this season and enter the game at the weekend on the back of consecutive league wins against Liverpool and Southampton.
The Gunners will be looking to make a statement at the Etihad Stadium and Wenger has heaped pressure on Mancini by declaring that it will not be easy for City to defend their title.
"It changes a bit because, first of all, you have done it," Wenger told Arsenal's official website. "Sometimes to do it again is harder. Everybody wants to beat you. The focus needs to be there."
Arsenal suffered a 1-0 defeat in their last visit to the Etihad, but Wenger believes this side is stronger than the one which lost nine months ago.
"I would be tempted to say yes that we are better now," said Wenger. "Last year we were in a different position when we went up there, but it was a very close game.
"It is always interesting to go into these big games because you have the championship and then you have the big games. It's always interesting to watch your team.
"I am confident because we have quality, experience and a huge desire to do well together. That has a big impact in big games."