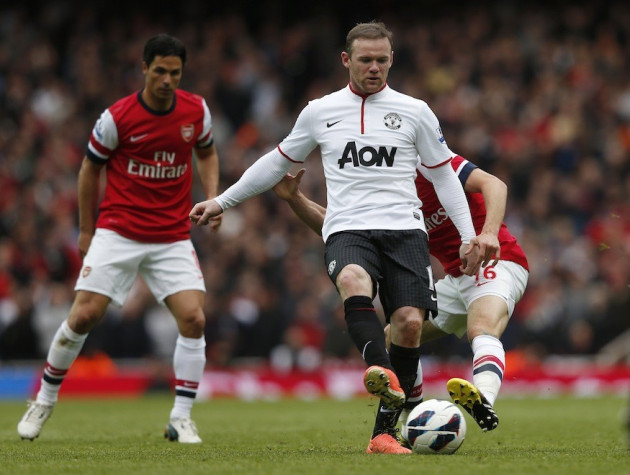 Wayne Rooney believes that Arsenal are yet to prove they can sustain a challenge for the Premier League title ahead of their trip to champions Manchester United this weekend.
Arsenal are currently flying in the league and sit at the top of the table five points clear of second-placed Chelsea. Meanwhile, United's start to the season hasn't been so rosy with the side taking just 17 points from their opening 10 matches and being left outside the top four.
But the United are unbeaten in their last eight games ahead of the showdown in the league this weekend and Rooney says he believes that his side should be confident of repeating victory over Arsene Wenger's men.
"We've beaten Arsenal many times in the past," he told reporters. "They are in good form at the minute, they're top of the league, so we know it is going to be a difficult game.
"But we have to go into the game confident that this is the game that will bring us back into the mix.
"We'll have to wait and see where they are in March. We've seen before that they've been in the top two until February, March time and then dropped off so it's down to them to try and stay there.
"They are doing brilliantly and are in a great position so it is down to us to match them.
"We know we are playing better and are stating to do well. There are only 10 games gone so there is no big worry at the minute."
Arsenal's successful start to the season has been widely credited with some smart summer business by Wenger but the side have also had limited challenges from the top teams in their first 10 games, playing only Tottenham and Liverpool in the current top 10 so far.
Their match with United is made tougher coming off the back of an away tie with Borussia Dortmund in the Champions League and will be a real test for the side that are desperate to break their trophyless spell and show Mesut Ozil that he made the right decision leaving Real Madrid for north London.