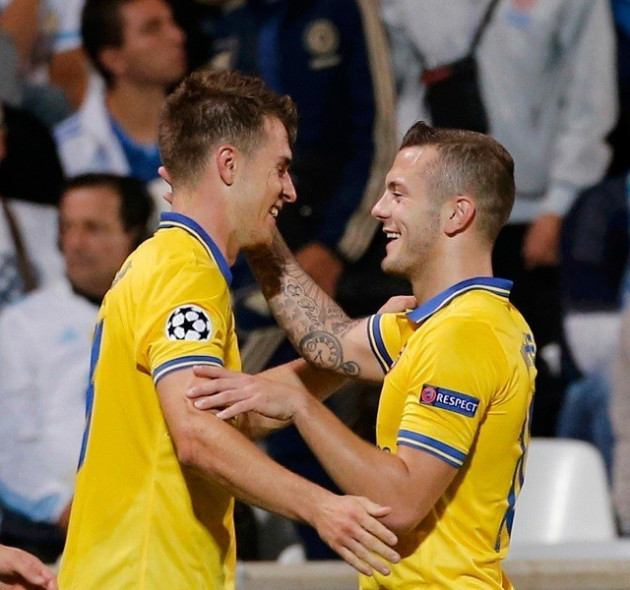 Former Liverpool and Manchester United striker Michael Owen believes that the Gunners do not have the look of a top four side this season.
Arsenal have managed to qualify for the Champions League for 16 straight years under Arsene Wenger and are looking to take a step up this season by making a title charge. The Gunners are going through a lean phase, having failed to win a trophy for eight years, and Arsene Wenger is under pressure to take them back to their glory days when they once went a whole season unbeaten.
Owen bases his opinion on the squad, stating that none of the players in the Arsenal squad are good enough to make it into the top 11 players from among the top six clubs in the league. However, he does give Arsenal's record signing, Mesut Ozil a chance to feature while the others from defence, midfield and attack are still a long way away from the best in the league. The north London club are currently top of the league with 12 points and will play Swansea away to extend their advantage at the top.
"From the back: the goalkeeper, Wojciech Szczesny is capable but I would have the keeper of all the other top teams ahead of Arsenal's. David de Gea (Manchester United), Joe Hart (Manchester City), Petr Cech (Chelsea), Hugo Lloris (Tottenham) and Simon Mignolet (Liverpool) would all get my vote ahead of Szczesny," Owen said.
"In defence, Arsenal are decent, but again none of their back four would make a composite Premier League XI. If I look right the way through the Arsenal team, with a view to picking an all-star side from the top six clubs, I would struggle to nominate one Arsenal player. Mesut Ozil is the only one who would have a chance."
"Clearly Arsenal have a fabulous manager, a wonderful stadium and a great fan base. You would tend to give Arsène Wenger the benefit of the doubt but the depth of quality is not yet there in this squad. If Aaron Ramsey and Olivier Giroud went back to being the players they were last year Arsenal would start to look fairly average by their standards. Ramsey looks a totally different player this term and will need to sustain that improvement," Owen concluded.