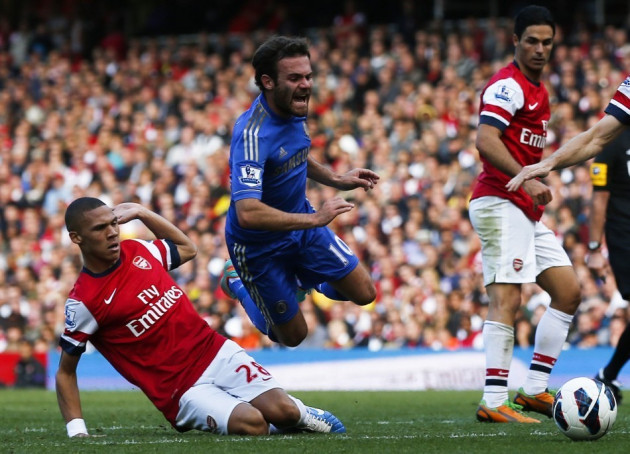 Arsenal left-back Kieran Gibbs has revealed how his metatarsal injury had him fearing for his future.
The Gunners defender has had a stop-start beginning to his Arsenal campaign, plagued by injuries since his introduction to the first team. The England international was branded injury-prone and his career as a capable defender shrugged off by all and sundry. However, the 24-year-old showed immense courage to come back into contention and is currently the first choice in his position, overcoming competition from Spain international Nacho Monreal.
However, the defender is still fearful of his experience with injuries which threatened to end his career before it started. He reached an abyss with his metatarsal injury, which saw him stay on the sidelines for more than nine months and the defender revealed how everyday would pass with dread of impending news that would turn his world upside down. The defender, who was rested in Arsenal's 2-0 loss to Chelsea in the Capital one Cup will start against Liverpool as the Gunners look to keep their position at the top of the table.
"There was one point when I had a scan [on the metatarsal] and I was just waiting for the doctor to say it was all clear. He rang me and said, 'Look we are having a bit of trouble, mate'. I just thought, 'Oh God, what is he going to say? Is he going to tell me I can't play again?' A million thoughts went through my head before he said, 'You just need another surgery and we should be able to get through it'," Gibbs said.
"When he rings you and just tells you that, it is a long 10 seconds. I thought to myself, 'What am I going to do?' There is never a day where I don't think back to that moment and there's a chance I would not be playing. It makes me appreciate it so much more.
"People say about me: 'He's a good player but he's injured a lot'. That's something that really frustrates a player, especially when the player in question doesn't feel like he is injury-prone. That is one of the biggest things I wanted to correct people on. I know I can play the amount of games needed. I feel like I have done that. Last season I did get one injury but I still felt that I can sustain playing at this level," he concluded.