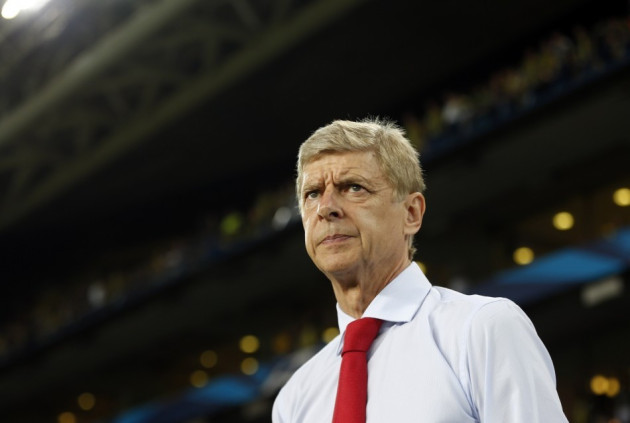 Arsene Wenger has revealed that he was distraught at Sir Alex Ferguson after their 2-0 loss to Manchester United which ended their 49-game unbeaten run in the Premier League, in 2004.
In his autobiography, Ferguson revealed that Wenger had his fists clenched after the game and someone threw a pizza at him, but he has no idea who did it. Ruud van Nistelrooy complained that Wenger admonished him while going back down the tunnel. United won the game in controversial fashion, with Wayne Rooney winning a penalty in the 72nd minute from a tackle from Sol Campbell, although the defender made little contact with the England international.
Wenger, who claims that he has not yet read the book, revealed that he was indeed furious at the bad refereeing decisions during the game. However, the Frenchman does not harbour any grudge against the referees or the manager but insists that it was among Mike Riley's worst days on the pitch.
"The pizzagate? I think it was a little unrest in the corridor after the 49th game, refereed by Mike Riley at the time, who is now responsible for the referees. I think on that day, he had not his best day and that brought a lot of frustration on," Wenger said.
"On that day, [Rio] Ferdinand should have been off after 20 minutes so I believe that is what created all the problems in the corridor. Yes, it was aggressive because to lose the way we lost after such a long undefeated run was not acceptable for me and that's why everybody was frustrated," he added.
Ferguson also said that Wenger's signings edged towards the softer side, players who were not comfortable being tackled and were often found wanting in a physical battle. Wenger dismissed the claim.
"Sometimes the more technical players are not the biggest tacklers, but if they have both I am very happy with it. Yes, compared to my start at Arsenal, we have gone a little bit for a different type of player, but that was more coincidence than planned," he concluded.