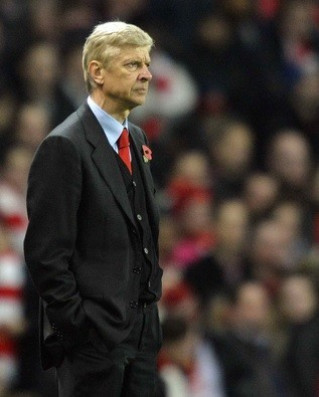 Arsene Wenger has revealed that Arsenal will not change their kit at any cost, ahead of their crucial Premier League tie against Cardiff City.
The Welsh club, who Arsenal are set to visit on Saturday, have changed their home kit from Blue to Red at the insistence of their new Malaysian owner but Wenger insists that the Gunners will stick to their red and white kit under all circumstances. The Frenchman has stayed at the club for more than 17 years and believes that such an act will undermine the club's tradition and values which have been set to stone since their introduction in 1886.
The Gunners are jointly owned by Stan Kroenke and Alisher Usmanov with Korenke being the majority shareholder in the venture. Both parties have been equivocal in their support of the club and are unlikely to put undue pressure on the Gunners to change the way they ply their trade in England.
"For us, it's impossible to change colours, . I don't know what happened at Cardiff but he [Vincent Tan] managed to do it. If you take the case of Arsenal, with the history of the Club, it would be extremely difficult. It is a coincidence that my whole life I managed only red teams," Wenger told www.arsenal.com.
Meanwhile, Usmanov has expressed his admiration for Wenger and believes that he is the man to take the club forward. The Gunners are top of the league and are looking good to challenge for the title for the first time in six seasons.
"I never said anything bad about the club or somebody personally. I said what, in my view, we can do - not better - but more effectively. I continue to keep this right for me. If I am [a] fan, if I am [a] shareholder and my team is in position number one, of course I am very happy. I hope this result keeps on until the end of the season. I wish this [for] my club," Usmanov said.
"In the past I tell the club that if they want to pretend to be number one in every tournament then they must have best players in the world, and if we don't have them in our squad we need to buy these in the market. Wenger confirmed this by buying, for example, [Mesut] Ozil.
"I don't think somebody heard me but in any case anything that gives to Arsenal, good results, is for us very good news. This is our mission and hope. We wait - I think we begin a new era for Arsenal where we win trophies. It's most important for football, winning trophies. We will be number one," he said.