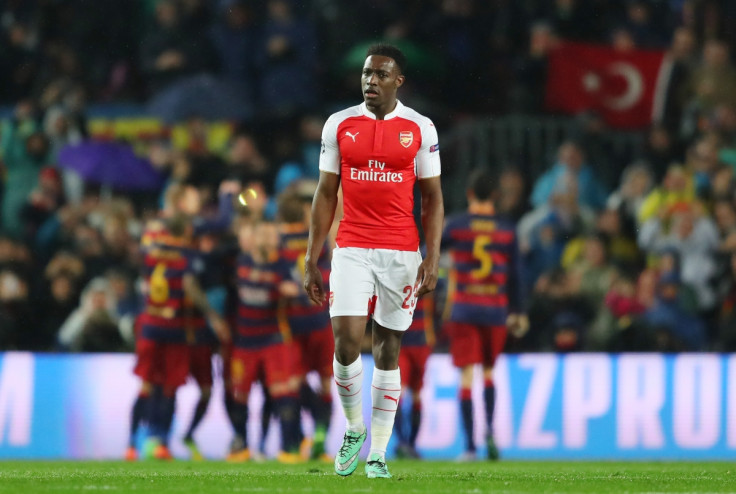 Arsenal striker Danny Welbeck has already turned his focus to winning the Premier League after the club's exit from the Champions League. The Gunners were knocked out of Europe's premier club competition by defending champions Barcelona, and now have their eyes fixed on claiming the domestic title.
Arsenal currently occupy third place in the Premier League, 11 points behind Claudio Ranieri's table-topping Leicester City side. Welbeck knows they must go on a strong run between now and the end of the campaign if they are to win the title for the first time since 2004.
"We want to play and go into every game and win it. We have to concentrate on preparing right physically and we will see how it goes," the Arsenal player said, according to the club's official website.
Arsenal crashed out of the Champions League last night (16 March), after losing to Barcelona 5-1 on aggregate. Welbeck admitted the Gunners could not contain the trio of Lionel Messi, Neymar and Luis Suarez.
"It is difficult. They are the best players in the world but as I said, to come here and play it is great opportunity and we didn't give up," the Arsenal striker insisted. "We would have liked to have done better but it might have been different in certain situations."