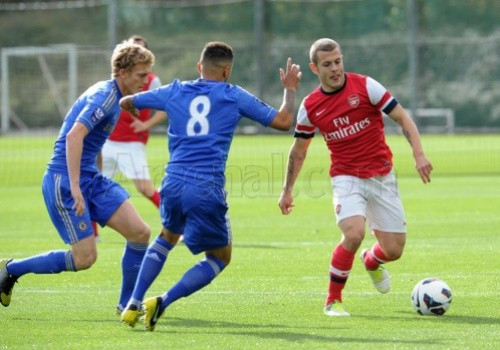 Arsenal boss Arsene Wenger is confident midfielder Jack Wilshere will not suffer any psychological after-effects, like his team-mate Aaron Ramsey and former Gunner Eduardo da Silva, following his long-term injury lay-off.
The 20 year old is close to making a first-team return after spending 14 months on the sidelines. The England international has not played a competitive match since the 2010/11 season, after suffering an ankle injury last summer which led to a series of set-backs during rehabilitation. The youngster also suffered a knee injury this summer that ruled him out of Roy Hodgson's Euro 2012 squad.
Wilshere's fellow midfielder Ramsey suffered a double fracture in his lower right leg after a challenge from Stoke City defender Ryan Shawcross in February 2010, which sidelined him for around nine months. The Welshman recently revealed it took him more than two seasons to make a complete recovery, both physically and mentally, from the career-threatening injury.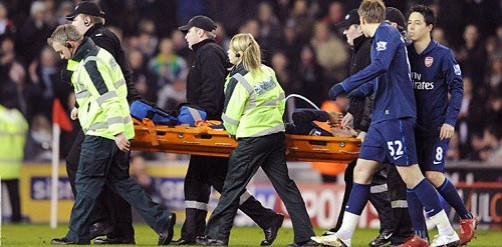 However, Wenger feels Wilshere will not face any such problems when he returns to action - mainly because the player's issues emerged gradually and not because of a sudden injury, like Ramsey's.
"You can have apprehension after a serious injury. In your memory you have a moment where you have been hit and you will try to avoid getting in the same position again. For example, if you protect the ball and somebody tackles you from behind and kills your knee, when you come back it will be difficult to protect the ball in the same position. People may not notice but many times the players does not get in that position where he has been vulnerable," the Arsenal Web site quoted Wenger as saying.
The Frenchman also played down comparisons with the case of former Gunners' striker Eduardo. The Croatian, who was bought in 2007 after Thierry Henry left the club, could not rediscover his sublime scoring form after breaking his leg following a challenge from Birmingham City's Martin Taylor in February 2008. He was sold to Shakhtar Donetsk two years later.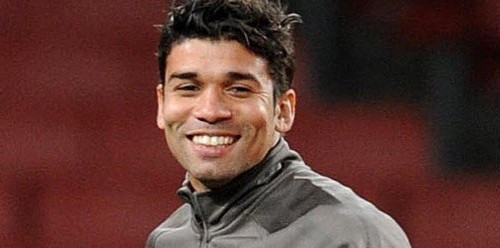 "The other problem - with Eduardo for example - was that he had a restriction of his ankle movement, which is a massive problem for a football player. Jack has none of that - he was not injured in a specific tackle. He had a stress fracture that came slowly, so he has no memory in the game of having been kicked by anybody or injured by anybody. There is no specific position where he got injured," the manager pointed out.
Meanwhile, Arsenal centre-back Per Mertesacker revealed there is a buzz in and around the club regarding Wilshere's return and added he was looking forward to playing with the English prodigy.
"It would be good to have Jack Wilshere back soon. I haven't played with him yet, but I can feel the sense of excitement around the club that he may be close to returning. You can sense it everywhere in the place. And I think it would be very good for the English national team," the Express quoted the German.