Arsenal midfielder Jack Wilshere has revealed Liverpool and England captain Steven Gerrard is his role model and added he would be delighted if he even came close to the achievements of the Reds' talisman.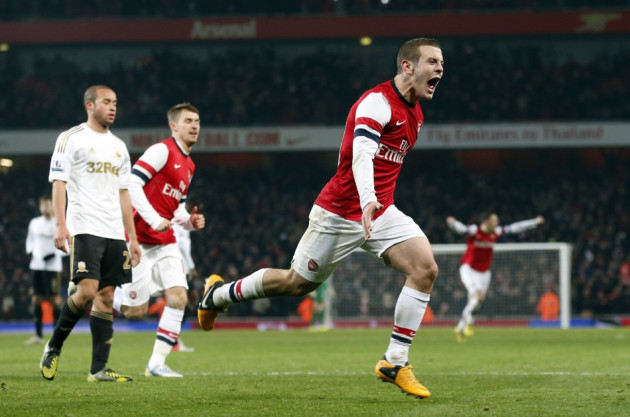 Wilshere was the stand-out performer in the Gunners' 1-0 win over Swansea City at the Emirates in a FA Cup third round replay in midweek. After the game, Arsene Wenger labelled the 21-year-old as the complete midfielder. However, the youngster insists he is still learning his trade from veterans such as Gerrard.
"Steven is a great role model. He has been the heartbeat of Liverpool for years. He has also been the stand-out performer for England as well. He is a great role model for me," Wilshere told ESPN.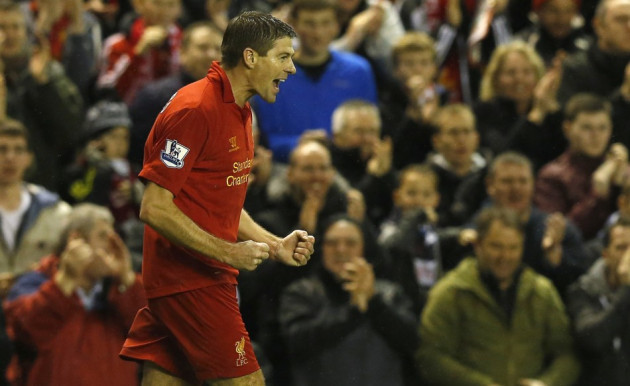 "He was someone I looked up to when I was younger. He has 100 caps for England. For any young midfielder he is someone to base your game on and try to be like him. If I can get anywhere near as good as him and drive the team forward like he does, then I will be happy," the Arsenal ace pointed out.
Wilshere, who missed the whole of last season due to knee and ankle injuries, has made 16 appearances for the Gunners this season, scoring twice. After helping his club reach the fourth round of the FA Cup, the midfielder is now keen on a victory against Chelsea at Stamford Bridge in the Premier League fixture at the weekend.
"Chelsea is a big game for us. We won there last year so we know we can do it. We have to take our game to them and play our football. We know they got great players, great individuals who can change the game, but we have as well," Wilshere said.
"Chelsea don't like playing against us. We play football and so do they. If you can take the game to them, get in behind them, get Theo Walcott to use his pace and get Santi Cazorla in the holes, we can do well," the England international added.
Arsenal beat Chelsea 5-3 in the same fixture last season. The Blues are on a poor run of form at Stamford Bridge, with just one win from their last eight home matches in the league.