Malaga manager Manuel Pellegrini has expressed his disappointment after losing left-back Nacho Monreal to Arsenal on transfer deadline day last month.
The 26-year-old, who joined the Gunners for a fee of around £8.5m just a few minutes before the window closed, made his Premier League debut in the 1-0 win over Stoke City at the Emirates this weekend.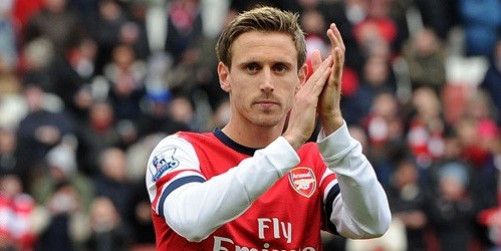 Pellegrini admits Malaga wanted to keep Monreal. However, the club's current financial situation left them no choice but to let the Spain international leave Andalusia.
"Monreal's exit is a very sad moment for the team. It deprives us of a very important player who performed to the highest standards. Unfortunately, the reality of the club is what it is, and there is no way of hiding it," Goal.com quoted the Chilean as saying.
"It was an option that came up at the last minute, and the club thought it was appropriate. I understand they have to try and balance the books, because the pressure is on us from all sides, and we have received punishments. It is a major loss to us in sporting terms," Pellegrini pointed out.
Monreal's move from Malaga to Arsenal came just five months after the north London outfit bought his former teammate and compatriot Santi Cazorla.
Wenger Impressed with Monreal Debut
Meanwhile, Arsene Wenger has stated he was impressed with Nacho Monreal's Arsenal debut at the weekend. The wing-back, who arrived on the deadline day, was handed an immediate start against Stoke City and the manager claims he was more than happy with the player's pefromace.
"I said before the game that if you want somebody to have a cultural shock, there's no better team than Stoke. He got that. He dealt well with the situation. I believe everybody is [now] convinced that he has the quality to play for Arsenal. That of course is already a huge step after a first game," the Frenchman told the club web site.