Sunderland's new forward Fabio Borini believes the Black Cats are capable of spoiling Mesut Ozil's much-awaited Arsenal debut.
The two teams take on each other at the Stadium of Light in the Premier League on Saturday, with the Germany international set to make his first appearance for the Gunners, after joining them on a club record £42.5m move from Real Madrid on transfer deadline day.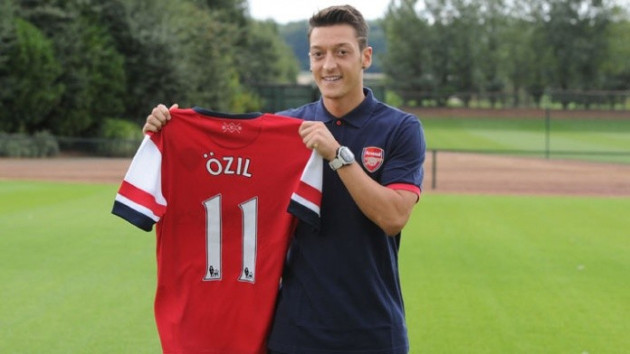 Also in line to make his club debut is Borini, who moved to Sunderland from Liverpool on a season-long loan on the same day as Ozil joined Arsenal. And the Italian, who struggled to establish himself at Anfield last season, feels the hype surrounding the Gunners' new superstar could play into the hands of the Black Cats.
"Arsenal have got a very good team technically and we've got to try to be physical against them. The headlines are going to be around Ozil, but that puts a little bit of pressure on them because they've got this new player who they've spent a lot on. There will obviously be a lot of hype around him. But maybe that will be good because no one will be focusing on us," the 22-year-old pointed out.
Sunderland are currently 19th in the league table, have managed just one point from their first three matches. However, Borini is confident he can help the team to push on from now and start getting favourable results.
"It would be a big boost for me to be involved on Saturday. It would be my debut for the season because I wasn't involved in Liverpool's first three games. It's obviously a big game against a top team too, against a side in the Champions League. But for us, it's a chance after the first three games," the striker stressed.
"I like to think my strengths are playing cleverly and being always on the move. I try to find space that other people can't find. I work the channels and look to work on the shoulder of the defender. That makes it harder for the defender. I'm not a player who relies on physical strength, but I have endurance. I can be moving for 90 minutes constantly," he added.