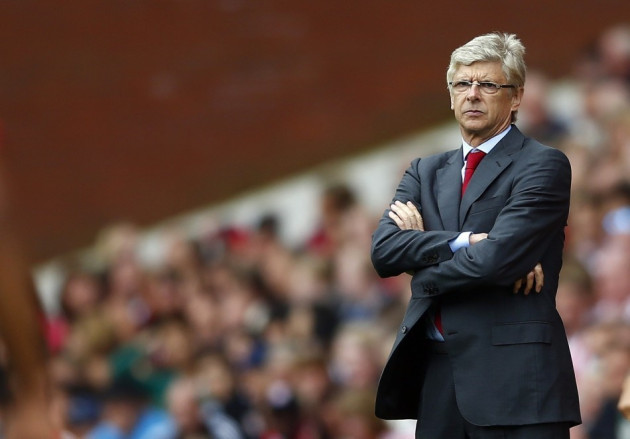 Arsene Wenger believes that it is still not pertinent to talk about a title challenge 10 games into the season but insists that the Gunners are in a great position to end their trophy drought.
Arsenal are currently top of the league with 25 points, five points above Chelsea in second and will face Manchester United in their next game at Old Trafford. Their 2-0 win over Liverpool has added much credence to their title challenge this season as the Gunners look to end their ignominious run of eight seasons without a trophy.
Wenger is surprised by the turnaround his team has managed, having been written off after their 3-1 defeat at the hands of Aston Villa at the Emirates on the opening day of the season. The Gunners have won eight of their nine games in the league since the mishap but the Frenchman believes that their position will be clear after the end of November which has a lot of tough tests to offer.
"After the Aston Villa game, if I had told you that [this would happen] I would have to run away because you would have killed me. It shows you that things can change quickly but that should as well alert us that it can go the other way. We must keep good focus, continue to develop our team as there's room for improvement," Wenger told www.arsenal.com.
"At the moment, with 10 games played, you can say 25 per cent of the season [has gone]. You see the first tendencies and trends but it's still not settled. By the end of November you will have a clearer idea," he added.
Wenger believes that their win against a resurgent Liverpool side is a perfect tonic to give them some much needed confidence ahead of their crucial Champions League tie, away to Borussia Dortmund.
"It's very, very important now to continue our run and respond well against Dortmund because everybody will look at that game. It's a big game but let's recover first and afterwards I'm sure the team will go there with a great desire," the Frenchman concluded.