Samir Nasri has claimed that he never told any reporters that he was pleased to win the trophy before Arsenal, with the playmaker insisting he would never say such a thing.
Nasri made the move to Manchester City after a great deal of speculation surrounding his future last summer, and many Gunners fans were left unhappy when the star finally admitted into the start of the season that he was heading north west.
And Nasri has on occasions made comments on Twitter directed towards Arsenal fans, with the star going so far as to bet Piers Morgan £10,000 that City would win a trophy before the Gunners.
But his comments after the final game of the season, as reported by the Guardian in England, left a lot to be desired for Arsenal fans as he celebrated his first title.
"People at Arsenal tried to make out that I came here for the money," Nasri said, according to the paper. "I hope they are watching me now, collecting my Premier League winner's medal. I believe they have not won a trophy for many years now."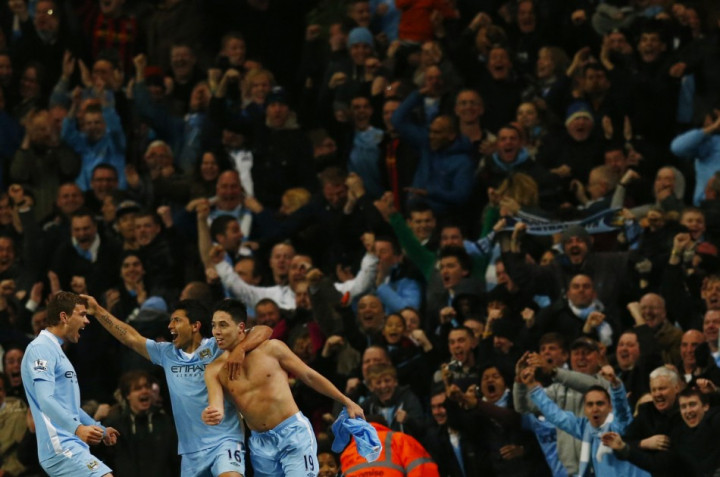 When Jack Wishere was interviewed by Talksport this week, the Gunner admitted he didn't know what went through Nasri's head when he made the comments.
But the drama seems to have taken yet another twist, with Nasri arguing that he never said the comments that prompted Wilshere's response in the first place.
"Wow just saw the article that the guardian made about my comment my apologies to the arsenal fans i never said something like this," he wrote on his Twitter.
He then tweeted to Morgan: "you and me playing games and criticies each others it's funny but i never said the stuff at the gardian or the french tv. I didnt speak with tf1."
Whether Nasri is telling the truth or not remains to be seen, and Morgan has said that he is investigating whether the comments are true.
One explanation could be that the comments were translated in correctly, or taken out of context. But Nasri's claims that he never spoke to the French network suggest the comments could have been completely made up.