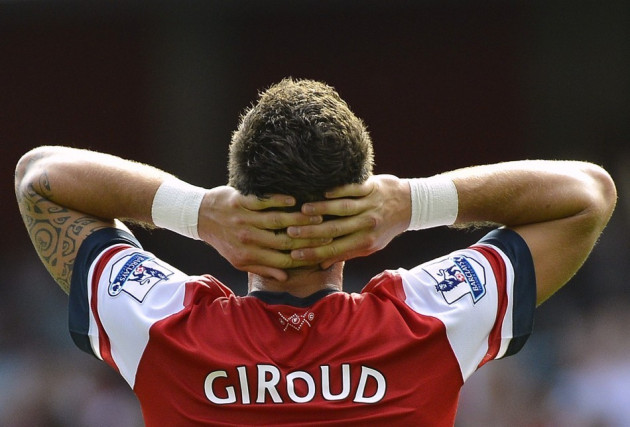 Arsenal striker Olivier Giroud is looking forward to his Champions League debut. The 25-year-old French international will make his bow in the elite competition against his former club Montpellier, on 18 September. The striker rose to prominence at the French club, which he guided to a first league win and maiden Champions League appearance last season before leaving for the Emirates.
"It is always important to play in the Champions League to continue your progression as a footballer. I'm looking forward to playing against very good teams and to having the experience of the Champions League with Arsenal. I have found my first months at Arsenal good. I think the team have played well. I am confident that the season will be good," he said.
Giroud knows he has work to do to establish himself at his new club. The summer signing has struggled to impose himself in the Premier League and has failed to score for the Gunners so far this season. He was benched for Arsenal's 6-1 win over Southampton, with Ivory Coast international winger Gervinho given a surprising run-out as the central striker; the African responded with two goals and a brilliant display, meaning Giroud's task just got tougher.
"Confidence is so important for a striker. You have to always work hard because sometimes when you are a striker you can score every opportunity. You just need to keep concentrating on the game and never give up. I'm confident that this season will be a good one," he said after the game.
Meanwhile, the Frenchman was quick to thank Montpellier for contributing to his development and for giving him a chance to shine on the European stage. However, he added that while it would be difficult, he would show them no mercy when lining up for the Gunners.
"To return to Montpellier is very special because I spent two very happy years there which were fantastic. I spent a beautiful, wonderful season there last year when we were champions and won the title. It will be difficult for me to play against Montpellier," he told the club's website, "but only after the game will I talk to anyone. This is an important match and I will be concentrating on it. I will not speak with my friends until afterwards."