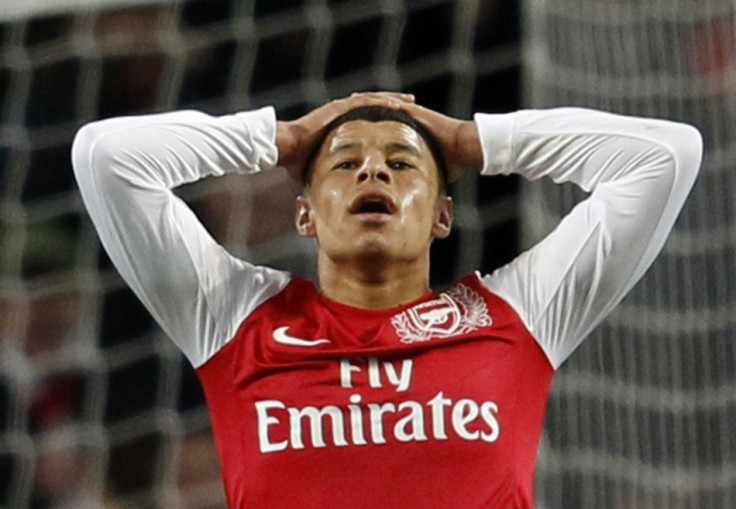 Arsenal manager Arsene Wenger has praised Alex Oxlade-Chamberlain ahead of the Premier League game against Southampton. The youngster has only been at the Emirates for a year but has had significant impact and progress for both club and country. Wenger and pundits have earmarked the 19 year old, alongside team mate Jack Wilshere and Manchester United midfielder Tom Cleverly as future England stars. The Frenchman also said he was surprised at the rate of his player's development.
"I didn't expect him to be in the national team at the moment. He is ahead of what I have planned. Honestly, because I feel he needs to get tactical urgency, for him it is good [to play for England at such a young age]," he told the club's Web site.
"When you come from youth-team football basically to that level, it's like you go from primary school to university. And you have to learn quickly. It can be damaging if a guy thinks 'Hey, look who I am', but he is not like that. In his case it's good," the 63 year old manager added.
Facing Old Team
Meanwhile, Wenger also called on the player to forget he was playing his former club. Chamberlain came through the ranks of Southampton's youth academy before his transfer to the London club and will welcome his old team as they visit the Emirates for the first time ever.
"He has to forget that it's his former club and just play. It's always a little bit special for the guys who play against their former clubs - and I've not seen many players who can deal well with that. Sometimes they are absolutely outstanding, but most of the time they have a very average day," Wenger explained.
There may be another former Southampton player who could feature in the game. Winger Theo Walcott, who joined Arsenal in 2006, spent four years at the Saint's youth academy, which was where he made his name. The 23 year old faces a late fitness test to see if he will be ready to play, however, after pulling out of England's World Cup qualifier with a viral illness.
Arsenal will play Southampton at 3 pm BST. Click here for a brief IBTimes UK preview.