Jack WIilshere wants to make sure Arsenal do not allow Theo Walcott to leave the club by offering him a new long-term contract.
The 20-year-old has witnessed a number of Arsenal players leave in recent seasons and is desperate for the situation to change. Robin van Persie and Alex Song followed Cesc Fabregas and Samir Nasri out of the Emirates and it has seemed as though Walcott could be next.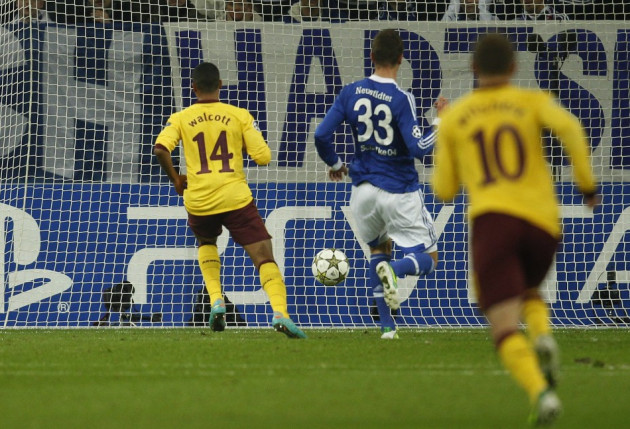 Walcott's current deal expires at the end of the season and manger Arsene Wenger has promised that the situation will be settled before Christmas.
However, with Walcott once again being overlooked for the crunch tie against Manchester United last weekend, rumours intensified that he would look to leave the club in January.
With the contract debacle set to continue for the next two months, Wilshere has urged Arsenal to act and offer the England international a new deal.
"Theo has been great," Wilshere told The Sun. "His future is down to him and the boss to sort out. I hope he does sign. He has been great for us. He's an English lad and great to have around."
Walcott did start for Arsenal in the 2-2 draw with Schalke in the Champions League and he further highlighted his importance to the side by scoring the first goal.
Meanwhile, Wilshere has revealed he never doubted he would return to competitive action, despite being forced out of football for 17 months with various injuries.
"I don't think there was a point where I thought I'm not coming back," Wilshere told the official Arsenal website. "I always thought I could come back.
"It was a serious injury, of course it kept me out for so long, but it wasn't the result of a bad tackle or anything where it was career-threatening. It was just something that happened over time.
"I knew it would take time to heal and then I had a few setbacks. Obviously you question yourself and say 'am I going to come back to the level that I was at before?' Hopefully now I can get back to training well."