Liverpool striker Luis Suarez has revealed to be happy at Anfield after his dream of playing Champions League with Arsenal was turned down by Brendan Rodgers and the club's chiefs.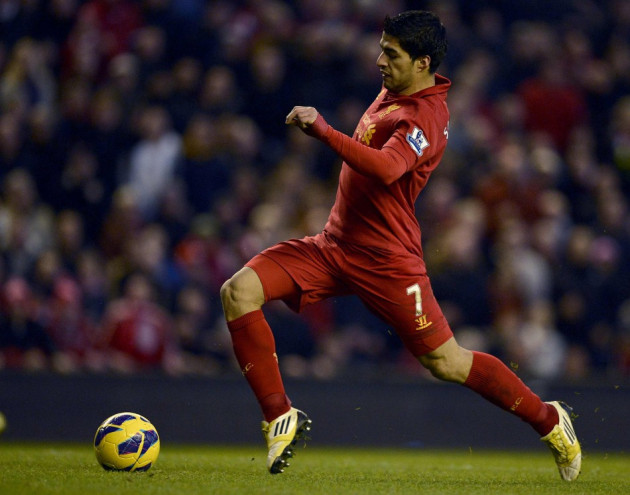 The transfer window closed on Monday and the former Ajax man has been a target for the Gunners as Arsenal had their multiple bids turned down by Liverpool. Earlier in the summer, Suarez had expressed his desire to make a move away from Anfield as he had set his eyes on featuring in the Champions League club this season.
However, Suarez's admitted that his decision to stay at Anfield was taken a "while ago" after Liverpool's hierarchy were reluctant in letting the striker leave the Merseyside club.
"I said I wanted to play in the Champions League, but when that didn't happen, I knew I'd be happy with life to have my future at Liverpool. I said if there was something good, I would be interested, if not, then I am happy at Liverpool. I can say now I am happy," Suarez told the Mirror.
"For, me, it has been closed for some time. I made the decision to stay at Liverpool some weeks ago, and I want to stay and work for the team from now on. It is closed now, and I am comfortable with the decision," he added.
Meanwhile, Suarez is currently facing his 10 match ban after his bite on Chelsea defender Branislav Ivanovic last season. The 26-year-old is three matches away from making his return for Liverpool and will play his first game of the season against Manchester United during the Capital One Cup tie on 25 September at old Trafford.
The striker is looking forward to get some playtime, while on international duty with Uruguay and is hoping to re-gain Liverpool fans' trust when he returns to action for the Merseyside club.
"I will go back to Liverpool to play, and I hope to be the same player the fans can trust. Of course, I am not playing. I just want to concentrate on getting ready to play for Liverpool again," Suarez said.
"It is good I will be able to play in Uruguay. We have four matches coming up that will decide if we go to the World Cup, and I want to be important in those games," the former Ajax striker concluded.