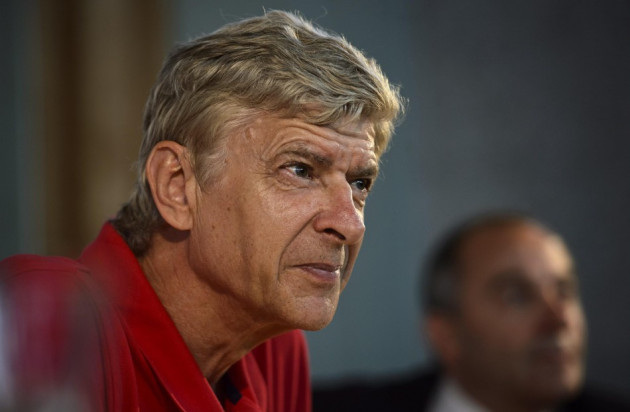 Arsenal youth midfielder Alfred Mugabo is targetting a senior contract with the north Londoners this season as he attempts to win over manager Arsene Wenger.
After spending last season with the Under-21 squad and breaking into the NextGen team as well, the versatile starlet has impressed, with Jack Wilshere claiming in April that Mugabo was one of the stars to watch in Arsenal's youth system.
And after completing his first season as a scholar with Arsenal, Mugabo insists he only has one goal in mind; to show manager Wenger he is worthy of stepping up to the senior side.
"My target, and every second year scholar's this season, is to secure a professional deal - that's my biggest aim," he told the Arsenal website. "I hope to get the opportunity to play in as many under-21 games as possible and show the coaches and staff that I deserve that contract.
"I'm really looking to this season - I've had a little setback with my knee injury, but I should be back before the season starts and I look forward to pushing on and getting back into it all. This will be an important year."
Mugabo has been a part of the club's academy since the age of 13 and while he suffered a knee injury last season the 17 year old received his first senior international cap for Rwanda in June.
The club's support in Africa is particularly large and Mugabo said playing in his home country reminded him of just how big his own club is across the world.
"Arsenal are so big there," he explained. "I saw a lot of Gunners shirts in the crowd at the game, and you walk on the streets and hear people shouting 'Arsenal, Arsenal!' at you.
"It was a real honour and privilege to represent the Club in a place where so many people love it, and I just hope I can go on to do that consistently."