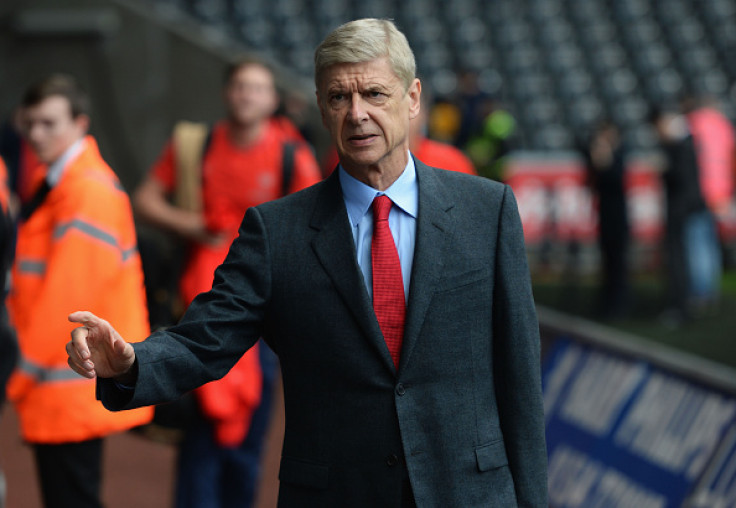 Arsene Wenger has hinted that he will be active in the market in January to strengthen his squad. However, the Frenchman stressed that he has the players to compensate for the injuries that threaten to debilitate their squad, in what looks like their best chance in years to end their title drought.
Injuries to Francis Coquelin and Mikel Arteta have opened up a gaping hole in the defensive midfield position, with only Mathieu Flamini capable of manning the troops. But, Wenger is looking to use Calum Chambers in that position, to fill the gap.
The manager has been encouraged by the positive influence of Joel Campbell who has done well after being brought into the first team against Swansea City last month, following an avalanche of injuries in the right wing position.
Nonetheless, with Alex Oxlade-Chamberlain and Aaron Ramsey both set for return against Norwich City, Campbell is likely to be dropped to the bench. Chambers has now been earmarked to grasp the opportunity in the absence of Coquelin, with major question marks over Mathieu Flamini's ability to stay fit over the course of a busy month ahead in the Christmas period.
The defender was given a run-out against Dinamo Zagreb in the final few minutes, but more analysis is being done on the training ground, to ascertain if he can actually make a name for himself in that position.
"People like Campbell and Flamini now have a good chance to show what they can do," said Wenger, as quoted by Goal. "Campbell is a good example because he has shown, since he came in the team against Swansea, that he can contribute.
"He also did well on Tuesday night against Dinamo Zagreb; he has shown he has quality. But the only danger we have is the combination of the injuries of Arteta and Coquelin, so it will all hang on Flamini and Calum Chambers, who can play there as well," the Frenchman said.
"But I still have enough quality and players, if I did not manage to add to the squad in January, to deal with it," he added.