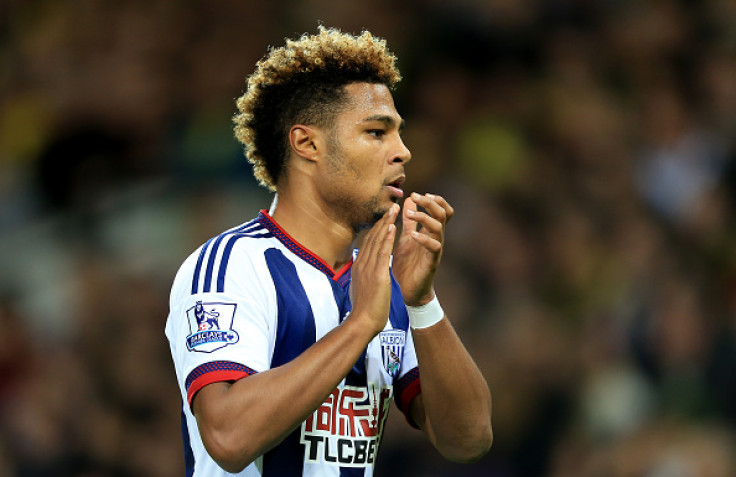 Arsenal manager Arsene Wenger has confirmed the return of Serge Gnabry from his nightmare loan spell at West Bromwich Albion following the Gunners' 2-1 win over Burnley on Saturday (30 January). The midfielder joined the Baggies at the start of the campaign, but has failed to make an impact under Tony Pulis at the Hawthorns.
The Germany U21 international was to remain with the Premier League side until the end of the season, but has been recalled by the club owing to lack of playing time at the club. Gnabry has played just 12 minutes of Premier League football since his arrival at the Hawthorns and this was a cause for concern for Wenger, who is keen on the midfielder getting regular first-team football. Pulis had earlier indicated that the reason for his omission from the team was due to him not being at the level required to play in the Premier League on a regular basis.
The 20-year-old is highly rated by the north London club and even broke into the first-team during the 2013/14 campaign, when he made nine appearances in the Premier League, which included five starts. He scored his first senior goal during the Gunners' 2-1 win over Swansea City. The French manager is keen for the player to continue his football development and play regular first-team football and has indicated that he could send him on yet another loan, but this time is expected to be on a short-term basis.
"Yes [on Gnabry returning to Arsenal]. I am tempted to give him some competition because he has not played at West Brom. I am tempted to let him go somewhere to do with him what I did with Coquelin, somewhere for a month or two," Wenger said following the 2-1 win over Clarets, as quoted by Arsenal's official site.