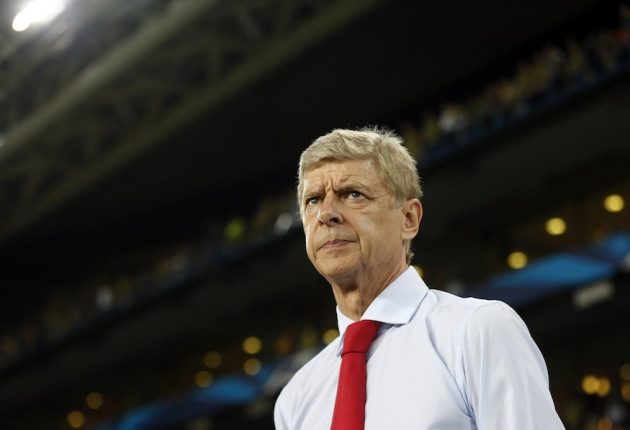 Arsene Wenger's transfer budget for January will be made clearer this week when Arsenal release their financial figures, with the manager believed to be in the market for a big-name striker.
Wenger insisted last week that he might not need to go for a goal-scorer in the winter if Nicklas Bendtner proves himself at the club after having not played for the Gunners since 2011.
But the striker was an unused substitute in Arsenal's win over Stoke on Saturday and it would appear that if he continues to get limited game time Bendtner will once again be looking for an exit in the next transfer window.
The Daily Mail reports that with the latest financial figures being released it will be clear that the club can make another high profile purchase in the next window as Wenger looks to improve the depth of his squad.
With the manager refusing to spend any money on transfers until deadline day it would appear that he missed out on building multiple areas of the squad. The manager tried to land Luis Suarez but Liverpool refused to deal with the north London club and in the process he missed out on landing Gonzalo Higuain.
Ozil has turned out to be a huge signing for the side with fans feeling more jubilant than in recent years and the midfielder putting in some stellar performances for Arsenal since his debut for the club.
But Wenger will be aware of the fact that if another injury crisis hits the Gunners the side don't have the same depth to cope as their fellow title competitors.
The manager is believed to be interested in Schalke youngster Julian Draxler as well as Borussia Dortmund midfielder Marco Reus.