Arsene Wenger has urged Arsenal fans to not lose their cool and support their team, failing which can jeopardise Arsenal's season. The Gunners were handed the ignominy of losing their first game of the Premier League against Aston Villa 3-1 at the Emirates, something which brought about harsh criticism from his fans and media alike.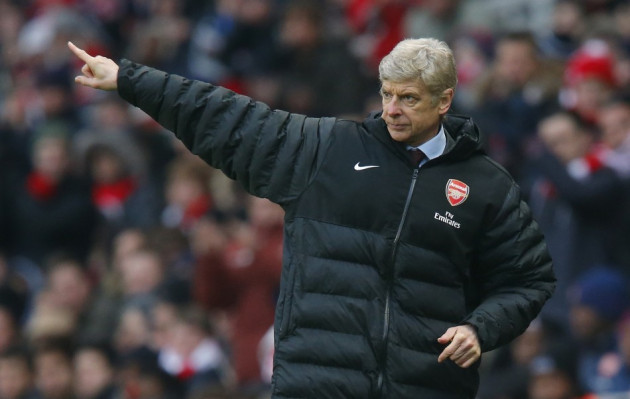 Arsenal now travel to Turkey to play Fenerbahce in the first leg of the Champions League qualifiers but are faced with a myriad of problems pertaining to injuries, with more than half the first team currently doubtful for a start. Wenger has urged the fans to back the team as there is no way that any signings can be made before Wednesday and the Gunners have to make do with what they have.
"There's always a lot of dangers in a team as it's a human activity multiplied by 25. That means negativity can arrive quickly and spread quickly. But it's the first game of the season and we want to bounce back. I believe our season will depend on how we respond to this defeat. What is important is to rebuild the confidence of the team before Wednesday night. That's a massive game for us," Wenger said.
"But we'll bounce back, because the spirit is good. We are short but we can only play with the players we have. Even if you go on the Eiffel Tower and you throw the money away, you have to play with the players you have," he added.
Arsenal are already without Thomas Vermaelen, Nacho Monreal, Mikel Arteta and Abou Diaby for the clash and may be joined by Bacary Sagna, Kieran Gibbs, Tomas Rosicky, Aaron Ramsey and Jack Wilshere on the sidelines. Meanwhile, a bigger problem for Wenger lies over the fitness of Alex Oxlade-Chamberlain, who has hurt his knee in a collision against Villa and may be out until February according to the Mirror.
The north London club's misfortune has been their own making, refusing to invest in the squad over the summer which has left them short as a squad. The Gunners were linked with a move for Gonzalo Higuain and Luiz Gustavo but have passed on both. Their pursuit of Luis Suarez is also destined to end in misery as Brendan Rodgers believes that the saga has been resolved with the Uruguayan.