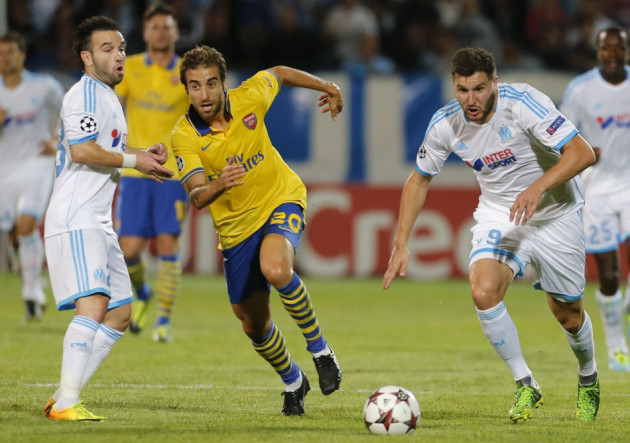 Mesut Ozil might be the biggest star to join Arsenal this season but former Gunners 'keeper Bob Wilson believes that Mathieu Flamini has also been the key to turning around the side's performances.
At the end of the 2012-13 season the north London side were only just able to qualify for Champions League football, with trophies looking further away than ever as Arsene Wenger waited until the last day of the summer transfer window to spend big on Ozil.
His purchase of Flamini in late August was mostly overlooked with many insisting that the manager needed much more support in order to get his side challenging for the title once more.
Both Ozil and the former France international have shone for Arsenal so far this season and with the club currently sitting at the top of the table and Wilson believes that while the former has been the big-name to get the side motivated, Flamini has also made the difference.
"The biggest turnaround for Arsenal was the signing of Mesut Ozil and Mathieu Flamini," he told Talksport. "The squad was always better than people thought. What Ozil's signing did was make the fans go 'wow, they really mean this'.
"Ozil has really lifted everyone in the dressing room. From day one Aaron Ramsey has said 'it's great being at training today and having Ozil is beside me'. You really take note when a really good pro reacts like that."
Arsenal dropped points against Everton at the weekend drawing 1-1 with the Merseyside club but will be looking for a fast recovery as they prepare to face Napoli on Wednesday night.
Wenger's men are on the brink of qualification from a so-called 'group of death' in the Champions League but with Borussia Dortmund favourites to defeat Marseille they will need to win to ensure their place in the next round of the competition.