Former Tottenham midfielder and manager Osvaldo Ardiles believes potential Arsenal signing Gonzalo Higuain could be as good as former captain Robin van Persie. The 25-year-old Real Madrid striker is believed to be close to a £22m move to the Emirates.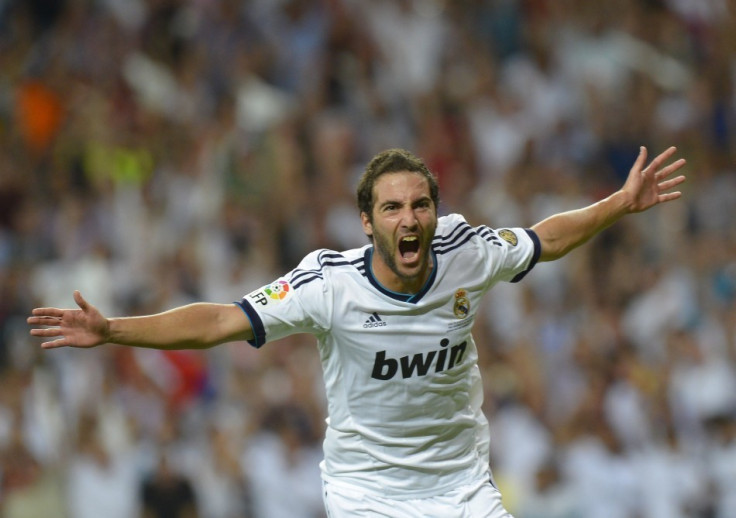 The 29-year-old van Persie left Arsenal for Premier League champions Manchester United last year and has prospered at Old Trafford, scoring 26 goals to lead Sir Alex Ferguson to his 20th league championship.
"As good as Van Persie? Of course he can, that's how good Higuain is. You remember when Van Persie arrived he was not exactly, immediately, the best player, it took a bit of time. But he was younger - Higuain is much more experienced," Ardiles told Goal.com.
The ex-Argentina international believes his compatriot will add a number of goals to Arsene Wenger's squad for next season.
"He's a top, top player. He will always score goals. He likes to be in the box all the time and he works hard for his team - wherever he goes he's going to be great for the team he's joining," he concluded.
Ardiles spent 10 years at White Hart Lane, leaving in 1988 to join Blackburn Rovers. He returned to the club in 1993 as manager; his time in that capacity was only 12 months long but he set the stage for one of the club's stronger periods, with the signing of Romanians Gheorghe Popescu and Illie Dumitrescu and German striker legend Jurgen Klinsmann.
Former Gunner Slams Arsenal
Meanwhile, Russian international Andrei Arshavin has criticised Arsenal after re-joining former club Zenit St Petersburg. The 32-year-old left Zenit to join the Gunners in January, 2009. However, except for a few moments of brilliance, he failed to make an impact at the club.
"The fact is I didn't want to stay in England, this was clear since January. It was a punishment sat on the bench. To train even though you know you won't play - it is psychologically difficult. I nearly suffered depression, but I didn't because I'm mentally strong. The monotony of life there was crushing me," Arshavin stressed.