Arsenal midfielder Jack Wilshere believes that it will take more than signing Gonzalo Higuain this summer if the Gunners have to end their eight season trophy drought. The 21-year-old insists that they need squad depth by the likes of Manchester United and Manchester City if they have to challenge for the title again.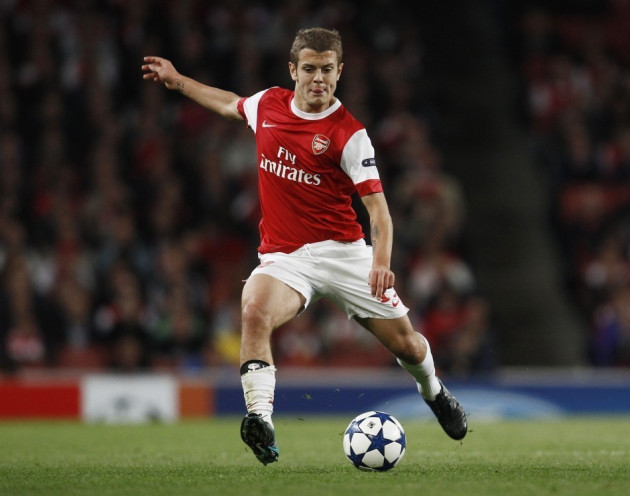 "You look at the type of players like Higuain we're trying to bring in and you've got to be encouraged. I think we need a few more, not to step right into the team but to add to the squad. We need our squad to be as deep as United's and City's. They can change their back four completely and still win. There's no way United would have won the Premier League trophy with 18 players," Wilshere said in an interview with ESPN.
The midfielder missed most of the last couple of seasons due to injury but has revealed that he is completely fit now and raring to go to pre-season with the Arsenal squad which starts on the 14th of July in Indonesia.
"I'm really looking forward to having a solid preseason. I haven't had one in two years, and once you miss it, you're always playing catch-up. It's a chance to show the manager that you deserve to be in the team and I think there's going to be competition for a few spots. But that's a good thing. If you're going to challenge for trophies, you need a big squad. You can't expect 11 players to do it every week," he added.
Wilshere also wants the Gunners to break the bank for Wayne Rooney. He believes that the addition of the England International into the Arsenal squad will instil fear in their opponents and help them grow a winning mentality.
"If it[Rooney] happens, it would be amazing. He's the type of player who can win you trophies. And just to see his name on the team sheet brings fear to the opposition. We could do with a little more of that. He was playing in the Euros at 18 and I think he's been England's best player for the last eight years. When a young player like myself or [Theo] Walcott, or [Alex Oxlade-]Chamberlain, comes into the senior [England] team, he puts his arm around you and looks after you," Wilshere explained.