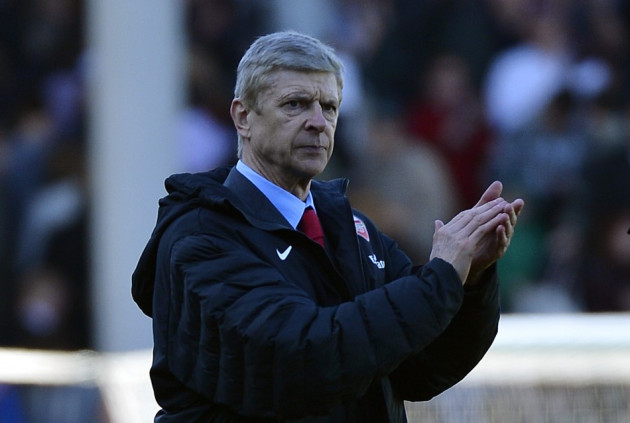 Ray Parlour insists that Arsene Wenger needs a figure closer to £100m to get the right players in at Arsenal this summer as the side look to break their trophyless run next season.
Wenger has reportedly been handed £70m to spend in the transfer window as the Gunners take a serious step towards competing with the likes of the Manchester clubs and Chelsea.
Names such as Gonzalo Higuain, Marouane Fellaini and Steven Jovetic have been mentioned as possible incoming players, but Parlour believes that Wenger really needs to go for broke if he hopes to build a team capable of winning the title.
He told Goal.com: "They need to go out and spend money now, reports are saying there's £70m available at the moment. If I was Arsene Wenger, I'd say go out and spend £100m and get the right players to have a real go of it next season.
"The whole point in moving stadium was to try to compete with the likes of Real Madrid and Barcelona but now they are trying to compete with the likes of Manchester City, Manchester United and Chelsea, who will probably get stronger next season.
"That's the most important thing for the fans, but now the club are in such a good state of mind with the stadium - they paid off a lot of money on that - and financially, they are in a very good situation."
Players have been left disillusioned in recent seasons with Wenger's transfer policy, with Robin van Persie's main reason for leaving the club in 2012 being that he disagreed with the manager's tactics off the pitch.
But Parlour believes that if the Frenchman can get some big names on board, the squad will be excited about the prospect of taking a step up in the 2013-14 campaign.
He explained: "The players that work for him on a regular basis would be very excited to have the likes of Rooney in the side, Higuain, who is a very good player at Real Madrid, and Fellaini, who has had a great few seasons at Everton.
"That's the big question now, whether they can attract this sort of players to the club."