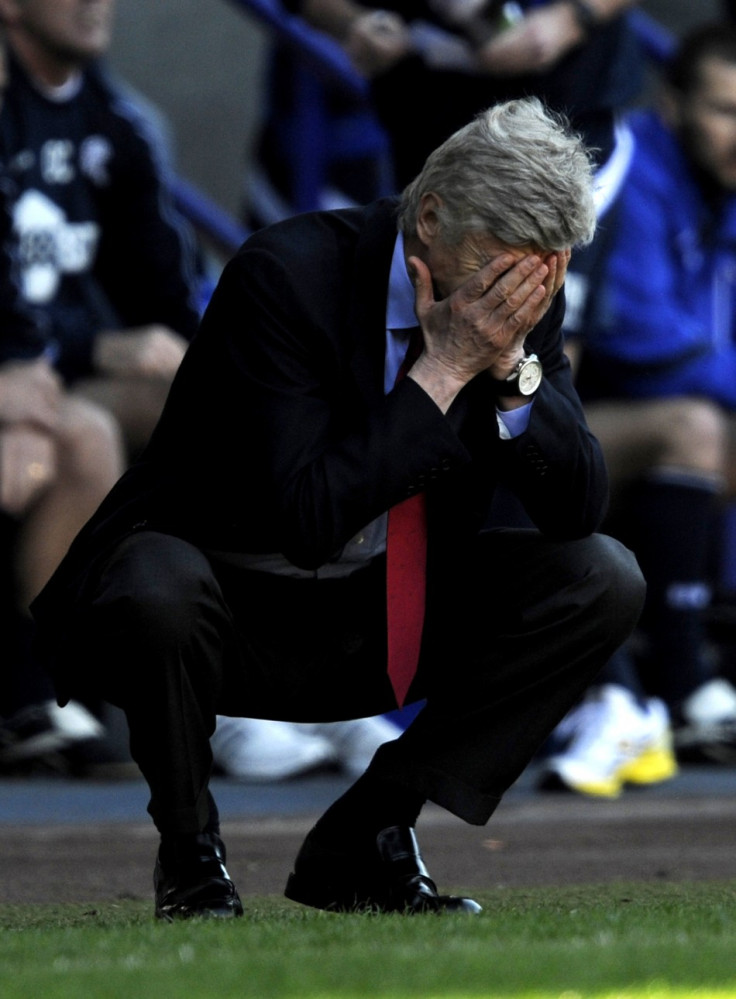 After a disappointing 2010/11 season in which Arsenal's trophy drought was extended to a sixth successive season, the pressure on Arsene Wenger has increased, just a little bit, ahead of the new campaign.
Quite who Wenger has in mind to bolster a squad that could see a number of current players leave is still unclear. With the futures of Samir Nasri and Cesc Fabregas still uncertain, Wenger will look to add depth to a fragile squad that were scintillating to watch during the first half of last season but who fell away in dramatic fashion in the spring. The Frenchman has been told he has money available, but given his history of prudent deals a heavy summer of spending looks unlikely.
In
The club find themselves needing basically exactly the same players as they did 12 months ago.
A new keeper is an essential requirement, or at the very least a back-up shot-stopper for Wojciech Szczesny who never looked entirely comfortable in the No.1 jersey last season.
In defence, Arsène Wenger has admitted that one of his priorities this summer will be to sign tall players. Arsenal conceded 43 goals in the Premier League last season, with set pieces being a particular weakness, but Wenger now believes he has a solution to his side's defensive problems as he attempts to catch Manchester United, Chelsea and Manchester City. "We conceded very few goals from open play, most of them were from set pieces in a way you don't want to concede goals," he said.
"It's something that's easy to correct. We need to improve the size of our squad. We need a bigger variety in the height of our players. We need to be more capable of fighting against some characteristics than we have been this season."
With Thomas Vermaelen an on-going injury concern and Sebastien Squillaci a perpetual liability, the Gunners have targeted Christopher Samba, as well as the Birmingham defenders Scott Dan and Roger Johnson.
With Andrei Arshavin looking increasingly half-cooked and either one of Fabregas or Nasri likely to leave in the summer, another creative midfielder is also a necessity. Yoann Gourcuff has been linked to the club as well as Edin Hazard.
A reliable striker to take the pressure off Robin van Persie would also be a welcome addition as the Dutch international is unlikely to remain fit for an entire season.
Out
Want away Danish international Nicklas Bendtner is likely to leave the Emirates this summer after the inconsistent forward repeatedly failed to impress Wenger.
Left-back Gael Clichy will probably be allowed to leave for around £5m, Liverpool and Bayern Munich are both interested in the Frenchman who only has one year left on his contract. Wenger is confident that Kieran Gibbs can replace Clichy in the Arsenal First XI.
Andrei Arshavin and Denilson will also be allowed to leave as Wenger looks to re-shape the balance of a side that flattered to deceive last season.
But the club have dismissed talk of Samir Nasri's exit and majority shareholder Stan Kroenke is ready to meet the Frenchman's wage demands. However if that doesn't work, Arsenal are prepared to cash in on a player who only has one year left on his current contract. Nasri is unlikely to be sold to another Premier League club and Arsenal will hold out for nothing less than £25m for a player they paid £12m for just three years ago.