Arsene Wenger feels recent criticism from Arsenal supporters has been driven by negative opinion surrounding his team in the media.
The Gunners were panned by both pundits and fans for failing to make a new signing this summer. There is just a week left in the transfer window. The defeat to Aston Villa in the season opener added to those sentiments but the north London outfit have since bounced back with impressive away wins at Fenerbahce and Fulham.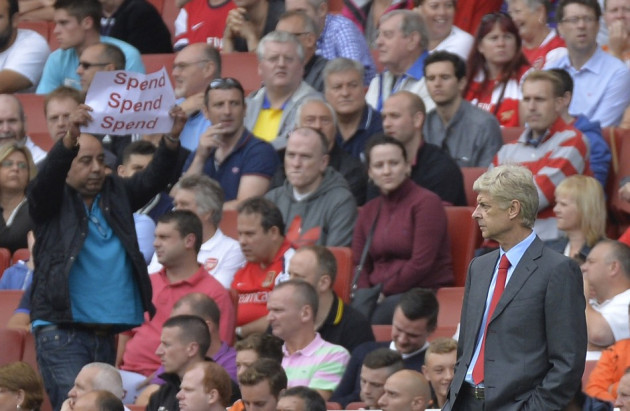 Arsenal have lost just one competitive match since March and Wenger thinks the tendency to ignore the club's good performances and focus on the negatives has been contributed to by the media, due to their need for constant sensational news.
"The media in general has brainwashed a little bit the Emirates. Maybe rightly so, I don't know, because we haven't won trophies for years everything is negative. But we have to live with that and focus on playing football well. We lost one game since the beginning of March. That's why it was a shock. But we won in the Champions League at Bayern Munich. We won at Fenerbahce. It is just like that at the moment," the Frenchman pointed out.
"People always want news. We live in a world which is very interesting but very excessive. When people are not loyal, you are critical. When people are loyal, you say they have been there too long. It's always an excessive reaction. Someone told me I have had 956 games for Arsenal. I care about this club and when we had last week's result I was deeply disappointed. This is not a personal trip. This is about doing things well for the club I love and I am happy we are back on track," Wenger added.
Arsenal will be looking for their third successive win on Tuesday, when they host Fenerbahce in the second leg of their Champions League play-off. The Gunners will then welcome cross-town rivals Tottenham Hotspur to the Emirates for the north London derby next weekend.