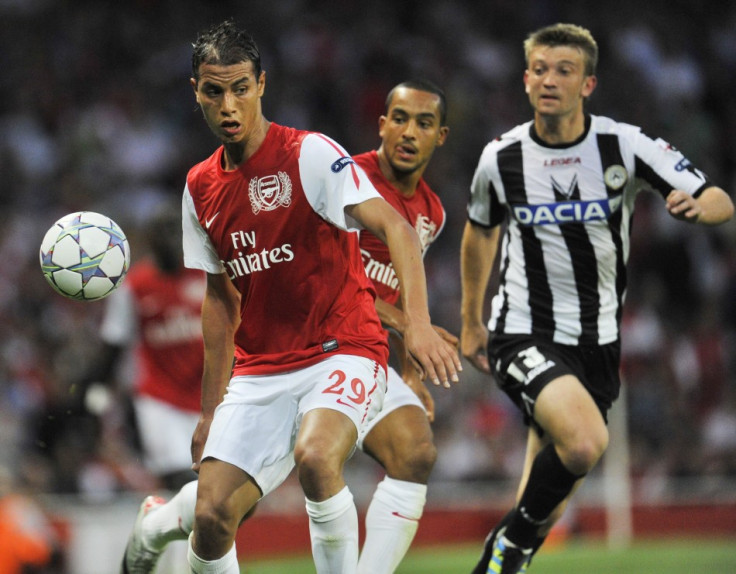 Moroccan international Marouane Chamakh has admitted the probable departure of Dutch striker Robin van Persie from the club could boost chances of resuscitating his Arsenal career.
"Yes. If I am staying here with Arsenal, I will do my best for the team and give the maximum," the striker was quoted as saying by The Sun, in response to queries on the connection between the two events.
The 28 year old started his Gunners career well, with goals in pre-season friendlies following his summer of 2010 transfer from French side Bordeaux. He racked up goals and assists in his opening few league games and enjoyed an equally strong start in the Champions League. However, since then he has failed to find any sort of form or consistency.
"In the first six months after signing I had lots of games but after that I only played a few. Now I hope this season will be good for me and the club. Yes, I need more confidence. But to be confident I need to play more. I am determined to stay," The Sun reported Chamakh as saying.
The uncertain future of club captain Robin van Persie (who scored 30 league goals last season) and the probable departures of Dane Nicklas Bendtner and Mexican Carlos Vela means Chamakh, theoretically, is free to fight new signings Lukas Podolski and Olivier Giroud for a place up front. An indication of which way Wenger might swing is to be found in the fact that Chamakh is presently the only recognised striker in the Arsenal squad now on tour in Asia. However, that is also because both Podolski and Giroud have been given extended holidays, following their involvement in the 2012 European Championships.
"Last season was difficult. We were playing with just one striker and that striker was the best player in Europe. There was not a lot I could do. I was upset because I thought I could have played more but football is like that. Sometimes you do not have a chance. I hope this season I will play more than last. I have not spoken with the manager but I will soon," Chamakh added.
Meanwhile, the Gunners' promising 19 year old striker Benik Afobe is willing to go on another loan spell this season to gain more first team experience. Afobe, who had a short spell with Reading last year, said he was happy being loaned out to any team Wenger chose, as his long-term focus was to earn a first-team spot at the Emirates.
"If the gaffer wants me to go out on loan for six months, or even the whole season, then I would relish that opportunity because playing for Reading last year was very beneficial for me. However, my main aim has always been, and will always be, playing for Arsenal," Goal.com quoted Afobe as saying.