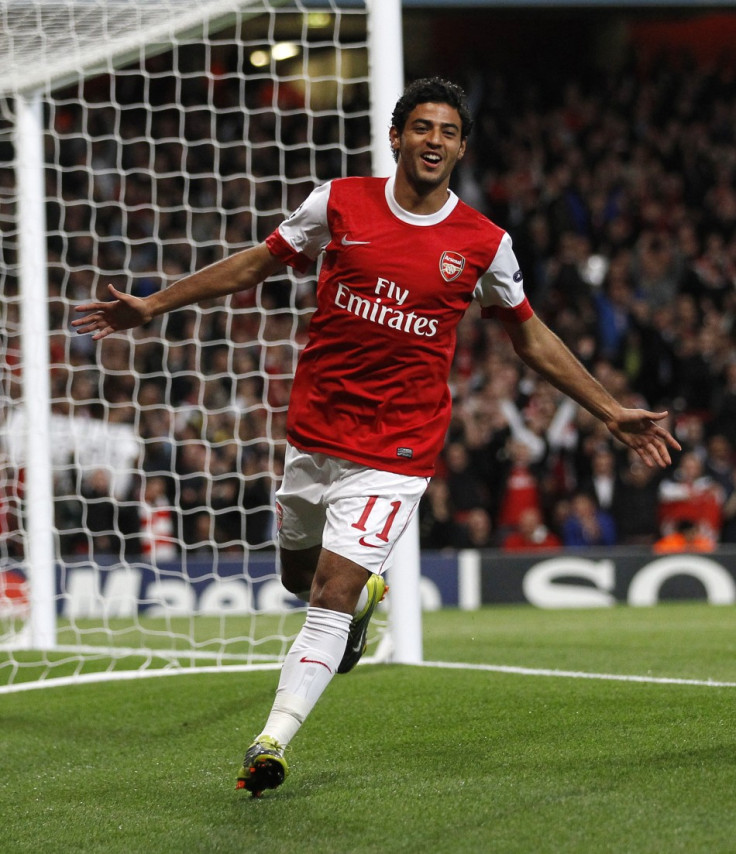 Arsenal's Mexican forward Carlos Vela may finally be able to stop hopping clubs, in a bid to get first team football, so often. The 23 year old attacking midfielder is reportedly close to agreeing a permanent deal to move to Spanish club Real Sociedad, with whom he spent last season on loan.
Vela first joined the Gunners as a teenager, transferring from Mexican club Guadalajara in January, 2007. However, he spent the first 18 months of his Arsenal career out on loan, playing with Salamanca and Cordoba in Spain before signing a long-term contract with Arsenal in 2009. Unfortunately for the player, since then he has found playing time at the Emirates extremely hard to come by, despite glowing words of praise from his manager, Arsene Wenger.
"We're delighted that Carlos Vela has signed a new long-term contract with the Club. Carlos is a fantastic talent and we have already seen glimpses of this during his performances. Let's remember, he is still only 20 years-old, so there is still a huge amount to come from this boy," Wenger was quoted as saying, by the club's official Web site, when he signed the long-term contract.
The anticipated breakthrough never quite happened though. Between 2008 and 2011, when he was loaned out again (to West Bromwich Albion), Vela made a total of 62 (only 19 starts) appearances for the club, scoring just 11 times; in his defense, he was injured during the 2009 season. However, his poor performances led to him being promptly loaned out again for the 2011/12 campaign, to La Liga side Real Sociedad and it was with the Basque outfit that Vela really shone.
The youngster scored 12 times in 29 league starts for the Spanish club and his performances, Goal.com reports, persuaded club president Jokin Aperribay to try and make the signing a permanent one. His cause will no doubt be helped by news Vela himself wants to leave Arsenal and sign on full-time at the Anoeta Stadium in San Sebastian.
"We're getting somewhere, but there's nothing set in stone yet," Aperribay told Goal.com, adding, "As the talks have evolved, I'm moderately optimistic, but there's no deal yet."
The player himself has admitted he prefers the lifestyle and football of the Spanish league.
"From my point of view, from a footballing and lifestyle standpoint it is better to stay in this league. I have a contract with an English team and if I have to return there I will adapt, but if I could stay here I would be happier," the Mexican international was quoted as saying in the Daily Mail. Incidentally, the latter report also states La Liga side Real Betis are interested in his services.