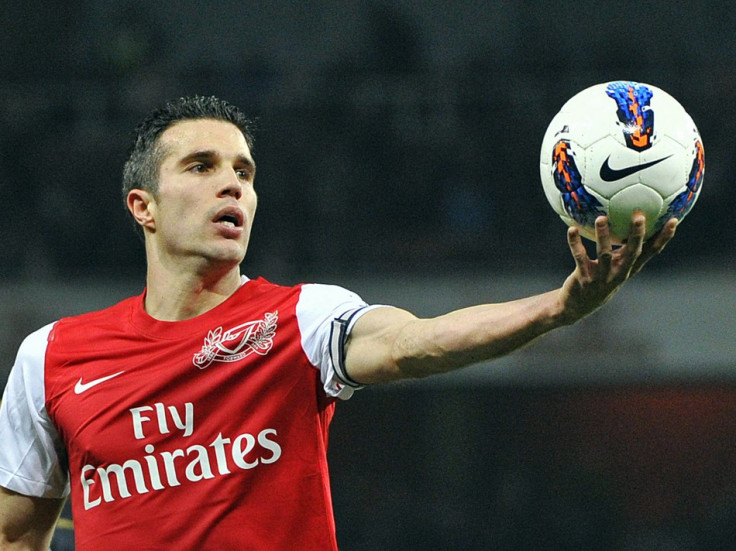 Arsenal chairman Peter Hill-Wood believes that captain Robin van Persie will remain at the Emirates this summer.
The Dutch hitman, who has only one year left in his Arsenal contract, has been in the middle of transfer speculation throughout the year, after he declared that he will not discuss his future till the season ends.
And despite the forward being linked to the likes of Juventus and Manchester City, Hill-Wood believes that the PFA Player of the Year will continue his career with the Gunners.
"We haven't talked to Robin yet, but I spoke to Arsene [Wenger] recently. He is very confident he will stay and I very much hope he will. He has had a wonderful season with us," Daily Mail quoted the Arsenal chairman as saying.
Hill-Wood also said that no clubs have contacted Arsenal for the 28-year-old so far. "We have had no official approaches from any other club, as far as I am aware," he stressed.
It is understood that Arsenal will rebuff any formal approach for van Persie from Juventus, who publicly expressed their interest in signing the Premier League's top-scorer.
"Van Persie is a great player. He is a complete player and would be useful to any team. But he still has one year left in his contract with Arsenal. We will try to put the icing on the cake this summer but the important thing is that the mix is good," said Juventus general director Giuseppe Marotta, who hopes to persuade the striker to join the Turin-based club.
But according to the Mirror, van Persie is not interested in a move to Italy, with Spain his most likely destination and it would take a substantial offer from either Barcelona or Real Madrid to take the player away from the Gunners.
However, with Barcelona ruling out a move for the Dutchman this summer and Real boss Jose Mourinho claiming that strikers Karim Benzema and Gonzalo Higuain will remain at the Santiago Bernabeu next season, van Persie's Arsenal future seems safe.
The Gunners have also made it clear that in case the contract negotiations break down, they are prepared to hold van Persie to his contract for another season, even if he could then leave for free next summer.