Wenger: Arsenal Have Character, Will Fight for Third Place
Arsene Wenger admits defensive errors against Norwich could have cost his side Champions League football next season but insists his team will remain positive about their final game against West Brom.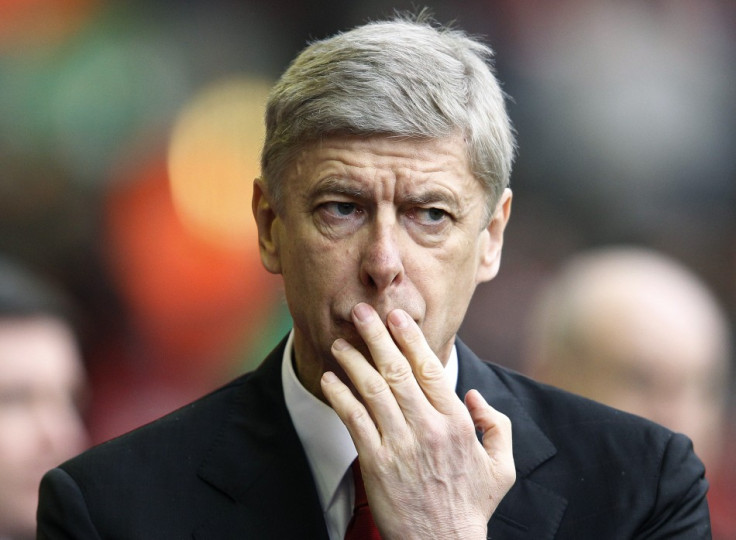 Arsenal's hopes of finishing the season third and claiming the final automatic qualifying position for the Champions League next year took a big blow after the disappointing 3-3 home draw against Norwich City. The result meant the Gunners have allowed rivals Tottenham (fourth) and Newcastle (fifth) to close within one and two points respectively, while Chelsea - six points behind with an extra game in hand - could, theoretically, also steal third.
Fortunately for Arsene Wenger and his men, neither Spurs nor Newcastle were able to capitalise on their poor result; Harry Redknapp's side only managed a 1-1 draw away to Aston Villa while Alan Pardew saw his team lose 0-2 to league leaders Manchester City. However, as they head into their final game of the season, confidence is high in the Arsenal camp about rebounding from the Norwich result and beating West Brom to claim third place.
"We have character because to come from where we did [earlier in the season] is difficult. But we have had room to do even better. When you consider that in the last three home games we have taken two points, when you are so close to where we were, we have a lot of regrets. Let's hope we will not pay a heavy price for that. Fourth place is not Champions League, it is a qualifier at best. Maybe not at all if Chelsea win the Champions League. I have no gut feeling about it, I am just gutted today," Wenger explained to Arsenal.com. Wenger did also admit his side's defensive fragilities that cost them all three points.
"We were absolutely poor defensively today, which is quite surprising because recently we have been solid. We came back into the game, we had a great second half, but again we made the mistakes at the back which were absolutely unbelievable. It is a big disappointment because when you come back into the game like we did from 2-1 and then give a goal away in the way that we did. At the back everybody was absolutely horrendous for the third goal. It is just not acceptable," the Frenchman fumed, after the game against Norwich.
Midfielder Francis Coquelin, who has had considerable problems with injuries this season, added his voice to his boss' chorus, admitting the Norwich result was a "massive blow" but insisting the Gunners would stay positive and focus on winning their final game.
"When you come back to 3-2 at home you expect to hold the result, and it didn't happen so obviously the whole team is really disappointed. We played better in the second half and scored two goals, but fair play to Norwich, they didn't give up and got the equaliser. We're battling for third, but this was a massive blow. It is not down to us now, we just need to focus on West Brom and try to claim the three points," Coquelin said, in another report on the club's Web site.
Meanwhile, Wenger could be given a huge boost ahead of the game on Sunday, after a report in The Telegraph said winger Theo Walcott could be available after recovering from a hamstring injury in last month's league clash with Chelsea.
© Copyright IBTimes 2023. All rights reserved.