Newcastle have rejected a bid from Arsenal for midfielder Yohan Cabaye. Arsene Wenger is under pressure to spend after their 3-1 loss to Aston Villa in their opening game of the Premier League and has made the 27-year-old his latest target. The bid made is reported to be in the range of £10m according to the Mirror.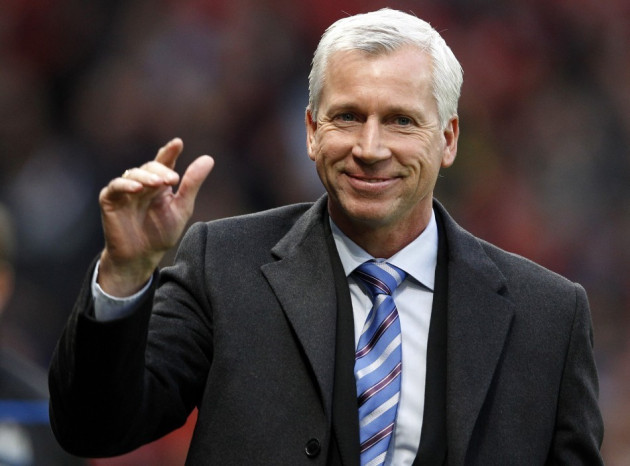 In spite of assurances from the Arsenal management about their spending prowess this summer, the team have failed to deliver, with the Gunners failing to make any notable additions to the squad. Their only signing thus far has been Yaya Sanogo, a France U21 international, who was on the bench against Villa last weekend. Cabaye is likely to be a backup for Mikel Arteta , who will miss the first few games of the Premier League owing to a thigh strain. Injuries to key players have left the Gunners short in numbers, needing Wenger to start splurging.
Alan Pardew on the other hand is disgruntled by Arsenal's offer and revealed that the untimely bid had an adverse effect on his team's preparations which culminated to a 4-0 loss to Manchester City at the Etihad. Cabaye was left out of the squad against City as he was not in a mental state to play, leaving Newcastle weakened in midfield.
"What I can confirm is that, on the eve of a game, we had a bid for a player that we don't think is acceptable. Therefore, I have to pick what I think is a team out here that's going to get us a result. The rights and wrongs of that bid are for other people to make their own opinion. I know what my opinion of it is. I don't want to keep going over the same point that is the main focus for the media today, but my main focus is to try and get a result for the fans and players." Pardew told sky Sports.
Pardew squarely blamed the Gunners for the defeat and insisted that the result could have been different if the bid had come after the game than on the eve of the match.
"We've prepared with the lad for three days and then for him to have his head turned by this bid from Arsenal on the eve of the game is just disrespectful. From my view, why it couldn't have waited until tomorrow morning I do not know. I don't think the result would have been the same if he had played," Pardew concluded.