Newcastle United midfielder Yohan Cabaye is reportedly keen on moving to Arsenal this summer. It is believed his agent is speaking to the club's chiefs, in order to broker a deal with the Gunners.
Arsene Wenger is in the market for a midfielder and have already had one formal approach for the France international rejected. The Magpies are understood to be holding out for a fee close to £20m whereas the initial offer was only half that sum.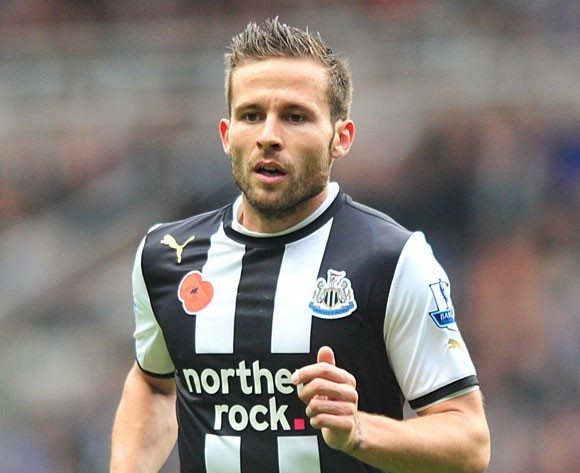 According to the Telegraph, Cabaye has expressed a desire in leaving St James's Park (for several months now) and is keen to push through a move to Arsenal, now that they have registered their interest in his services.
Cabaye was left out of the squad that faced Manchester City on Wednesday, in the first Premier League match of the season. Newcastle were hammered 4-0 and manager Alan Pardew blames that defeat on Arsenal's bid for Cabaye. It seems unlikely the Frenchman will be involved this weekend, when Newcastle host West Ham United.
The Gunners do have competition for the 27-year-old, who counts Ligue 1 champions Paris St Germain (PSG) and Premier League champions Manchester United among his admirers. He has three years left on his contract with Pardew's club, which means Newcastle hold the upper hand in negotiations. And if the player's camp continues to demand a transfer, Newcastle might insist on a formal transfer request so the Frenchman loses his loyalty bonus.
Champions League Qualifier: Fenerbahce v Arsenal
Meanwhile, Fenerbahce defender Hasan Ali Kaldirim claims his team is confident of beating Arsenal in the race to a Champions League group stage spot. The two sides meet in Istanbul on Wednesday evening for the first leg, following the Gunners' 1-3 loss at home to Aston Villa in their Premier League season opener.
"We are Fenerbahce and Arsenal is not the same team before. Arsenal are one of the most powerful clubs in the world. They have very important players especially in offensive positions," Kaldirim said, "They are not that good in defense but they play in a high tempo and can pass the ball very accurately. It's going to be a hard match-up but we are confident."