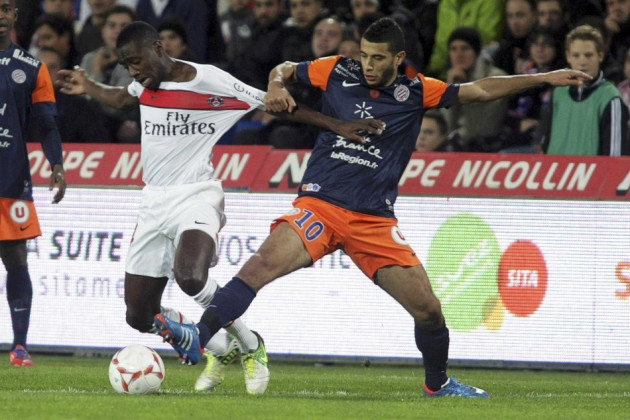 Former Montpellier midfielder Younes Belhanda has registered his interest to return to the Premier League yet again, having secured a transfer to Dynamo Kiev last summer.
The Morocco international was vehemently linked with a move to Arsenal and Tottenham over the last couple of seasons but a move failed to materialise, leaving the 23-year-old with no option but to move to Ukraine when Kiev came calling. The midfielder has been in good form this season, having scored five goals in 10 appearances for the club and is rediscovering his form from the 2011/12 season when he had helped Montpellier win the Ligue 1 title.
Current Arsenal striker Olivier Giroud and Belhanda's former teammate completed a move to north London following an admirable run of form and the Frenchman has been enjoying great success in his second season in the league, scoring five goals already and piling up four assists.
However, the Moroccan does not have any regrets in moving to Ukraine but insists that his dream is to play in England and he hopes to do well here so that he can attract interest from the top guns in the Premier League.
"For now, all is well [in Ukraine. The adjustment period was a bit tricky with the language and the country change, as I had been ten years before at Montpellier. I was in my cocoon and I needed a new motivation to move ahead. I did not have other contacts [with other clubs] last summer. When I got the call from the President of Kiev, he wanted to meet me at Monaco. As soon as he introduced me to his project, I didn't hesitate. I signed without complexes," he told Beln Sport.
"My dream is to play in England, but maybe I did not do the right thing last year to attract big clubs. The Kiev coach put me directly in number 10. He recruited me for this. He told me that we had to do better than last year," he concluded.