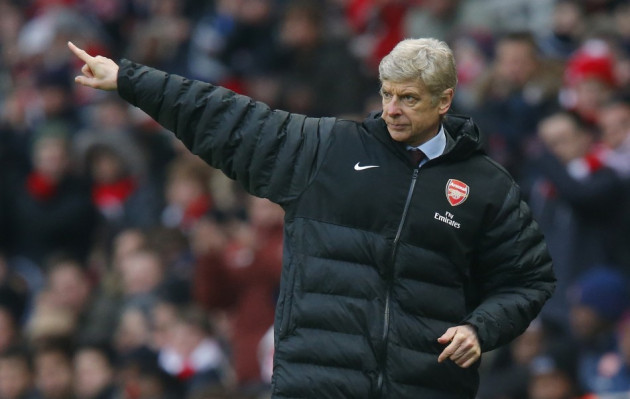 Arsenal are planning a £4.5m bid for Argentine winger Angel Correa, according to the Daily Mirror.
The 18-year-old has impressed for San Lorenzo and the Gunners are looking to pick him up before he gathers interest from other parties. Atletico Madrid and Inter Milan are also reported to be interested in the player but Arsene Wenger is confident that he can convince the winger to move to north London.
The youngster scored 13 goals last season and is heralded to be among the best talents to come out of Argentina in recent times. The winger is known for his dribbling skills and would boost Arsenal's attacking options which are in much need of a revamp. The Gunners do not have any proper wingers in the side, with Ryo Miyachi flattering to deceive with his recent performances. Theo Walcott, Alex Oxlade-Chamberlain and Lukas Podolski play on the wings but are by no means an out and out wide-man, with a tendency to cut in at every opportunity.
The signing is atypical of Wenger's philosophy which he explained earlier this season, which will focus on bringing talents out of the youth academy while spending money to bring in a few world class players which will take the Gunners to a new level. The ascendency of Aaron Ramsey has given credence to the fact that you do not need to spend £42m every time on players by the calibre of Mesut Ozil to challenge for the title. The Gunners are currently top of the league after 10 games, five points clear of Chelsea who are second.
Arsenal will travel to Borussia Dortmund on Wednesday in the fourth group game of the Champions League, followed by a trip to Old Trafford to face Manchester United. The Gunners will have their tails up following their 2-0 victory over Liverpool last weekend and a positive result from both these games will give them confidence to put in their first concerted title challenge since 2007/08.