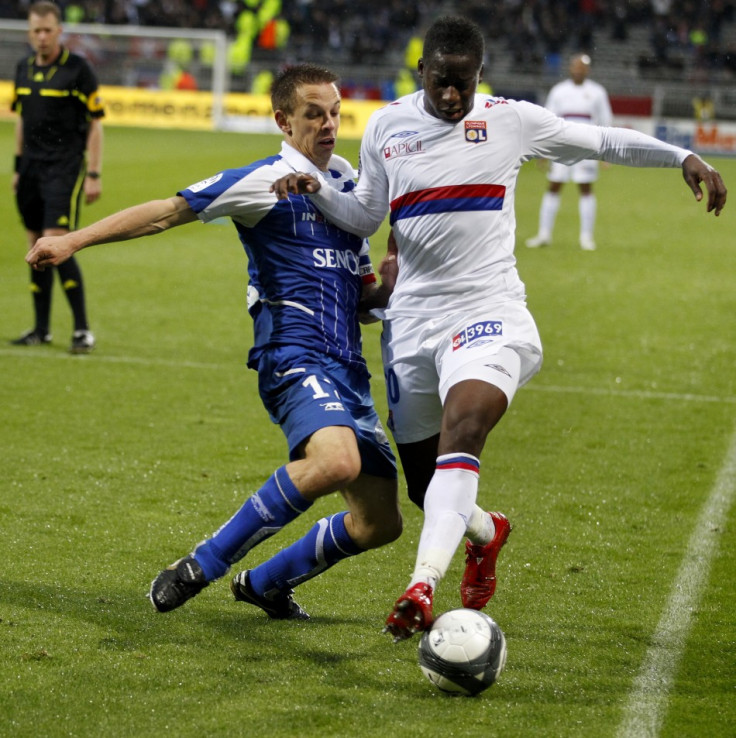 French media are claiming that Arsenal lead the race in the fight to sign left back Aly Cissokho in the January transfer window, with the Frenchman a long-term target for a Premier League move.
The deal would come as a shock, with Arsene Wenger claiming last month that he was only concentrating on finding a loan signing to fill the shoes of injured Kieran Gibbs, with the side struggling in their defensive department as a result.
In November, Arsenal insisted that they were not chasing any players to build on the squad mid-season. But injuries look to have forced Wenger's hand, along with two of the club's up front players departing for the Africa Cup of Nations throughout January.
So far, Wenger has confirmed the signing of Thierry Henry on a two month loan deal this month, and the legend was able to enjoy a fairytale comeback last night as he scored on debut against Leeds in the FA Cup.
But Arsenal are still on the lookout for a left back, and if Wenger is unable to find one on loan, he may have to turn to the likes of Cissokho to fill a hole that could cost the Gunners their Champions League spot if it isn't fixed.
Cissokho has been touted as an important member of the Lyon squad, and is hoping for a move to the Premier League to stake his claim on a place in the France squad for the 2012 Euros.
And L'Equipe claims that agents for Cissokho are meeting with Arsenal in the coming days to discuss details of a possible deal, worth around €10 million.
The 24 year old is currently under contract with the Ligue 1 side until 2014, but they are prepared to sell early if they can get a top fee for the star.
Wenger was said to be chasing Manchester City left back Wayne Bridge for a possible deal, but the former England international would have particularly high wage demands, and after Roberto Mancini said some harsh comments about Bridge in the press, it looks likely that he would only leave the club on a permanent basis.
And if Bridge can only leave City permanently, that would leave the possibility of targets wide open for Arsenal to find a left back, and Cissokho appears to be a favourite with numerous clubs in the Premier League, with the former Porto star targeted by both Liverpool and Newcastle in the past.
Highlights from Aly Cissokho's career so far: