Arsenal Transfer Rumour: Liverpool in the Mix for Wenger's £10m Defender Target
Chris Samba is the subject of interest from both Arsenal and Liverpool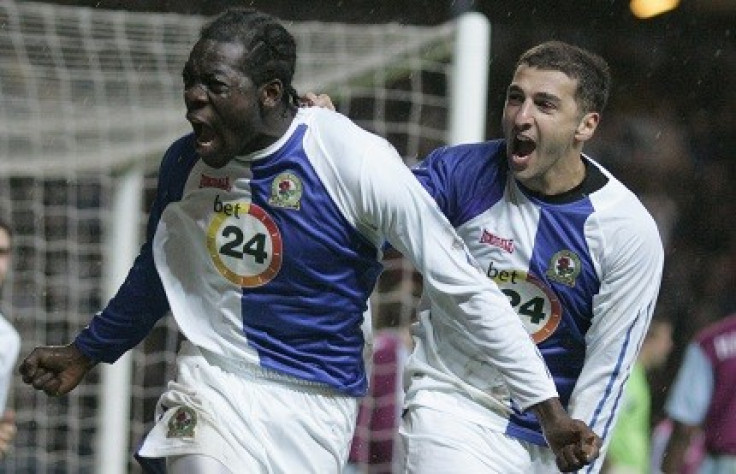 Arsenal will have to contend with Liverpool for Chris Samba's signature in January with Kenny Dalglish making the defender a top priority for the next transfer window.
Samba has starred for Blackburn since joining the club in 2007, and his stand-out performances as the side have struggled of late has made it obvious that he is destined for a bigger club.
Arsenal have continually denied that a defender signing is on their agenda for January, but as Per Mertesacker continues to struggle to adapt to the Premier League, Arsene Wenger might need some extra support while the side fights for a position in the top four.
Wenger admitted this week that the defender is having some issues at Arsenal, despite his top form for the Germany national team, with the manager telling reporters: "It's a different game in England.
"It's a very demanding game for a defender because you are always tested.
"Every second of the game you are tested with full commitment and it takes time to adapt.
"We have seen that with Koscielny. Last year he would not have delivered that kind of performance because you learn that from fighting in every game and that's why it's so difficult to buy defenders abroad."
While Thomas Vermaelen's return from injury has helped Arsenal to shore up their back-line, Wenger will be considering the possibility that as the season hits the business end, injuries could pile up, and leave him without a great deal of help on the bench.
And if Samba is available for a modest fee of £10 million, which is a great deal less than Arsenal target Gary Cahill's £17 million price, the manager could still be tempted to make a play.
But Liverpool are also now in the mix for Samba, and particularly with Blackburn currently in the relegation zone, the 27 year old fancies a switch to a bigger club more than ever.
Liverpool need a back-up for Jamie Carragher, who is currently 33 years old, and reportedly see Samba as an apt player to fill that position. While the Anfield club signed Sebastian Coates in the summer, he is only 21, and Samba would be a good bridge player for the two defenders.
And Liverpool can easily afford Samba's £10 million price tag, which will make for a very interesting January window for the star, who has hired a new agent in order to push through a move to a bigger club.
© Copyright IBTimes 2023. All rights reserved.