Toulouse coach Alain Casanova has admitted Etienne Capoue could leave the French club this summer. A report by talkSPORT states Arsenal had a bid rejected for the midfielder in the January transfer window. The Gunners are, however, expected to revive interest in the French enforcer.
"I am going to be selfish and say I wish he could stay and remain with us. If he does leave, we would wish him good luck after everything he has given us," he said.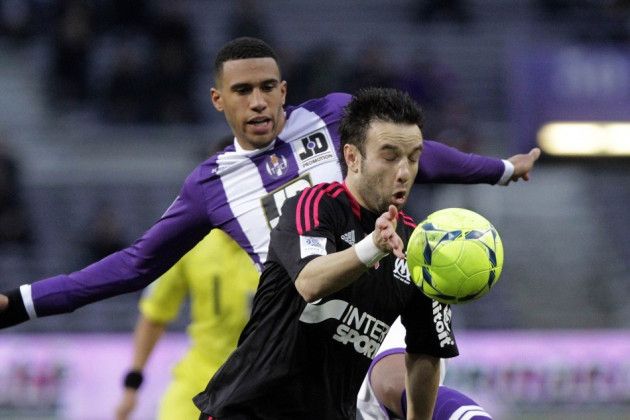 Arsenal are expected to sign a holding midfielder to replace Cameroon international Alex Song, who left for Barcelona last summer. Capoue's compatriot, Abou Diaby, was to play that role but he has been sidelined with extensive injury problems. The possibly prolonged absence of Ghana youngster Emmanuel Frimpong and unconvincing displays from Aaron Ramsey means Arsene Wenger is believed to have made reinforcements in this position a priority.
In addition, the Express has also linked Olympique Lyon's Maxime Gonalons, Newcastle United's Chiekh Tiote and Celtic midfielder Victor Wanyama with a move to north London.
Capoue has made 34 starts in Ligue 1 this season, scoring seven times and creating three goals. Arsenal will face competition from French champions Paris St Germain, according to ESPN.
Mikel Arteta on New Role
Meanwhile, Arsenal captain Mikel Arteta has revealed he is content with his new role at the Emirates. The Spaniard plays in a deep playmaker role and performed admirably throughout the season.
"In my mind, I think 'How can I make the players around me better? How can I make them feel more comfortable?' I am talking about Santi, Aaron, Jack, Tomas Rosicky - players like that. That was the hardest part probably, but I knew I could succeed in doing it. I watched a lot of players in my position and I am happy with the way I have done it," he told www.arsenal.com.
"I watched Sergio Busquets, Xabi Alonso and Michael Carrick, who is a good example. Before I used watch the likes of Iniesta and Xavi and in my mind I always think about them, but now I have to stop that side," he continued.